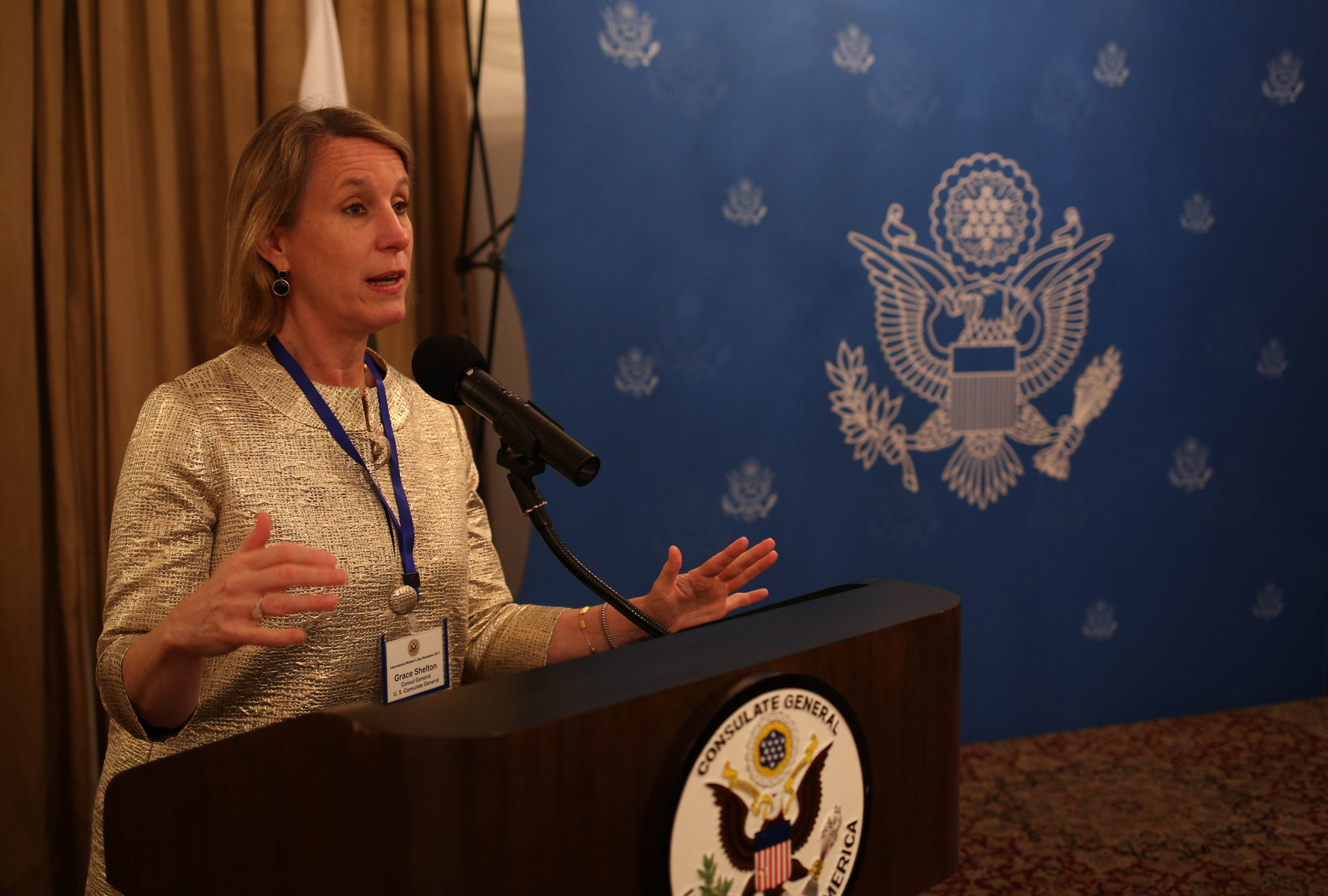 ---
KARACHI: Women gathered at the old US consul-general's residence, opposite Frere Hall, to network and discuss a range of topics in celebration of International Women's Day on Thursday evening.

The agenda was to network and speak about diversity and harbouring better local, communal ties.

"Women's day is very important for us and has its own strategic importance. We hold a variety of events celebrating women's history," said John Warner, public affairs officer at the US Consulate.

International Women's Day: 'Women have made great achievements'

"We plan to have more networking events and are open to ideas from Pakistan regarding women empowerment and equality," explained US Consul-General Grace Shelton. "Gender equality brings us closer towards ending extreme poverty," she added.

"You collectively represent the present, future and potential of Pakistan," she told participants of the event. "Your strength, intelligence, courage and determination are resources to leverage for a brighter, more prosperous tomorrow and as businesswomen, activists, doctors, journalists and others who are making an impact in their respective fields, your contributions to society are invaluable and I am delighted to welcome you all," she said.

"Interaction between women is the key to prosperity. Good networking leads to better dialogue," said Seema Shahbaz, secretary-general of the Karachi Women's Chamber of Commerce and Industry. "This is a good initiative undertaken by the US Consulate that allows people to meet each other.