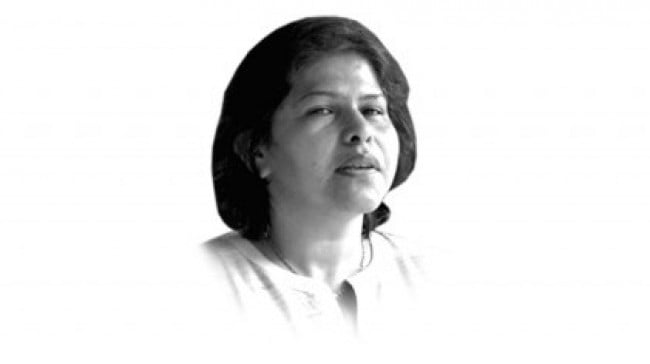 ---
Just imagine if a prominent law college or university conferred a doctoral degree on Mukhtaran Mai. This was a question which came to my mind as I attended the graduation ceremony of a friend's daughter at the City University of New York (CUNY) School of Law. What I had imagined to be a few hours of drudgery turned out to be a refreshing experience. The most exciting part was the speech made by Lilly Ledbetter, a woman from Alabama on whom CUNY Law School had conferred an honorary doctorate degree for being the cause of a vital change in American legal and human rights history.

Ledbetter is known for the Lilly Ledbetter Fair Pay Act 2009 passed by the US Congress allowing plaintiffs to challenge discrimination in pay beyond the statutory 180 days. Ledbetter, who was employed by Goodyear Tyre in Alabama in 1979, sued her employer after seeking early retirement in 1998 to remove the discrimination in her pay versus that of her male colleagues. In 2007 the US Supreme Court turned her down on the basis of a technicality that she should have sued the employer at the time of settlement of claims rather than afterwards. She didn't give up and lobbied for support from Congressmen, especially at the Democrats convention in Denver. The new legislation has not affected her but it has changed the lives of hundreds of working American women. The CUNY faculty, comprising some of the best names in the legal profession, decided to appreciate the efforts of this simple but determined woman.

But would we in Pakistan appreciate Mukhtaran in a similar fashion for her bravery and turning her tragedy into opportunity for girls and women in her village? She used the money provided by international donors to establish a school in her area. I still remember the cynical smiles of many seemingly progressive and highly literate men and women who immediately reminded us of how much money Mukhtaran suddenly had in her bank account. For these commentators, the money was due compensation for the travesty of her honour.

Such views are not odd in a country whose president believed that women got themselves raped to seek American and Canadian visas. Pervez Musharraf, whom many amongst the educated elite and intelligentsia considered a symbol of the middle class value system, had blocked her travel to the US. Later, she was allowed to travel after American diplomatic intervention.

Mukhtaran's efforts may be wanting at many levels but they were an individual's attempt to start a process to improve women's rights which she was unable to do because of her lack of education and inability to generate a popular movement (at the time). Her school may be a tree for powerless women to rest under for a little while but it's not enough for those confronted with brutality.

The present government and some of its parliamentarians like Sherry Rehman must be appreciated for campaigning on the floor of the parliament to bring some changes to the existing legal system particularly in laws pertaining to sexual harassment and the Hudood Ordinance. But more needs to be done. Attention is specifically required to alter the value system in educational institutions whose products will become policymakers of tomorrow.

CUNY law school has a distinction of producing public interest lawyers but many that graduated this year will steer away from the course of serving the public. But the fact that one of the students from the graduating class made a speech highlighting how universities in America have deviated from their initial idealism showed that the capacity to dream and think outside the box will survive.

Published in the Express Tribune, May 16th, 2010.