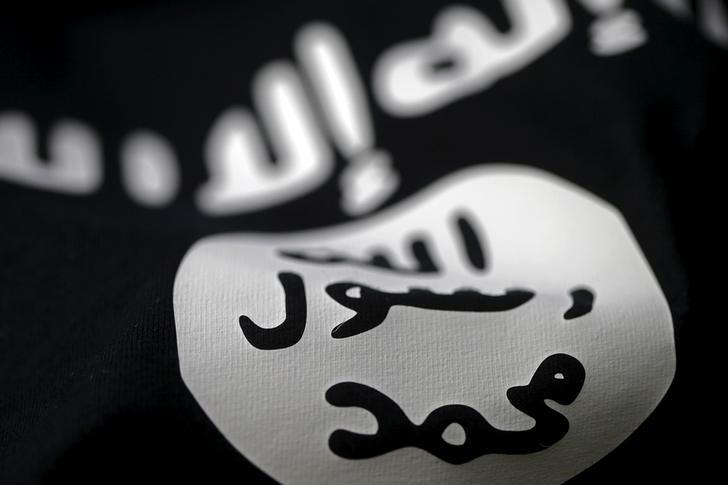 ---
Security forces have successfully busted several attempts by Islamic State to establish itself in Punjab and Khyber-Pakhtunkhwa, but their continued activities in Pakistan show the threat they pose is as real as it gets.

The militant organisation, originally based in the Syria-Iraq region, recently claimed responsibility for the attack on Lal Shahbaz Qalandar's shrine in Sehwan, which killed over 80 people. Last year, it had taken responsibility for an attack on the police academy in Quetta.

Islamic State was not considered dangerous until it located itself in Nangarhar province of Afghanistan, bordering Pakistan's tribal areas. It announced its formal establishment in January 2015 and since then has expanded its influence in the war-torn country by launching attacks in Jalalabad and Kabul and by making alliances with the local militants in the country.

Bloodbath at Sehwan shrine

Though the Afghan Taliban oppose Islamic State and have clashed with it several times, breakaway factions like the Mullah Rasool group are on good terms with the organisation. The Islamic Movement of Uzbekistan, which is now based in Afghanistan and has ties with Tehreek-e-Taliban Pakistan (TTP), has also sworn allegiance to Islamic State.

IS in Pakistan

After establishing itself in the volatile Afghanistan, the banned outfit is believed to have developed ties with militant organisations in Pakistan. The possibility of Islamic State trying to grow its influence in Pakistan was already feared because many of its leaders and members in Afghanistan have strong connections with Pakistan. Its first head in Afghanistan Hafiz Saeed Khan was born in Orakzai Agency and was a TTP commander initially. His maiden twelve-member shura consisted of nine Pakistanis, two Afghans, and one person of unknown origin. Abu Haseeb, who succeeded Khan after he was killed in a drone attack, studied in Pakistani madrassas and has links with Pakistani militants.

Alliance of convenience among terror outfits in Pakistan matter of concern for US: Gen Nicholson

A number of other TTP commanders and militants also joined Islamic State after they escaped military operations in Pakistan. Videos were released in 2014 and 2015 showing several of the TTP former commanders pledging allegiance to Abu Bakr alBaghdadi – the leader of Islamic State. Several members of other militant groups have done so such as Lashkar-e-Jhangvi which reportedly partnered with Islamic State for the attack on Quetta's police training school last year.

Reports about the arrest of Islamic State members from Lahore, Sialkot and Gujranwala also point at the group's efforts for establishing itself in the country. A few members were arrested in Peshawar as well, carrying pamphlets inscribed with warnings against polio vaccinations, while earlier, pamphlets were distributed in Kurram Agency with threats of attacks in the area. Pro-Islamic State wall chalking was also reported in different parts of the country including Karachi and Gilgit.

It is believed that Islamic State, with thousands of members in Afghanistan, has a relatively smaller number of followers living in Pakistan, that too in hiding. The group allegedly recruited about 50 young refugees in Pakistan and sent them to Afghanistan for militant training. The news of Bushra Cheema, an educated woman from Lahore who went to Syria along with her four children, also garnered attention two years ago.

Regional context

As a militant organisation with regional ambitions, radical ideology, and large recruitment pool of existing and potential militants, Islamic State poses a threat not only to Pakistan and Afghanistan but to the entire region. Its recent expansion to Afghanistan's eastern and northern parts rightfully ringed alarm bells to as far as Russia which blames the US for Islamic State's presence in Afghanistan.

Earlier this year, Islamic State released media content targeting China specifically. The two videos asked Muslims around the world to fight the kafirs of China and to revenge the deaths of Uighur Muslims in Xinjiang.

India is also under its radar with the militant group carrying out supposedly its first attack in the country this week. A low-intensity blast in a train in Madhya Pradesh injured 10 passengers and prompted coordinated police operations which saw the arrest of eight Islamic State members.

Trouble in paradise

Though Pakistan has long been a hotbed of militant activities, concerned authorities believe Islamic State cannot put down roots in the country due to the ongoing operations including recently-launched Radd-ul-Fasad and many intelligence-based raids.

Islamic State members hide among public in K-P

The security efforts, particularly those in the wake of Sehwan blast, are geared towards targeting all terrorists including Islamic State and their facilitators. The counter-terrorism measures also focus on dismantling the nexus between criminals and militants.

Pakistan is further coordinating with Russia, China, Afghanistan and other regional countries to contain terrorism and Islamabad's participation in a recent Moscow meeting was part of its efforts to tackle the growing threat of Islamic State in the region.

Right strategy

With widespread military efforts against militants across Pakistan, it will be hard for Islamic State to establish itself in Pakistani territory. But its existence in Afghanistan can allow the banned group to continue carrying out cross-border attacks or coordinating with local militants to hit targets in Pakistan.

The situation demands strict border management which, as many analysts maintain, can only be possible if ties between Pakistan and Afghanistan – currently marred by a lack of trust - improve drastically.

A comprehensive response, in addition to security cooperation with Afghanistan and elimination of safe havens, should also include police training and programmes to counter radicalisation.

Imdad Hussain is an Islamabad-based journalist specialising in diplomatic and security issues.