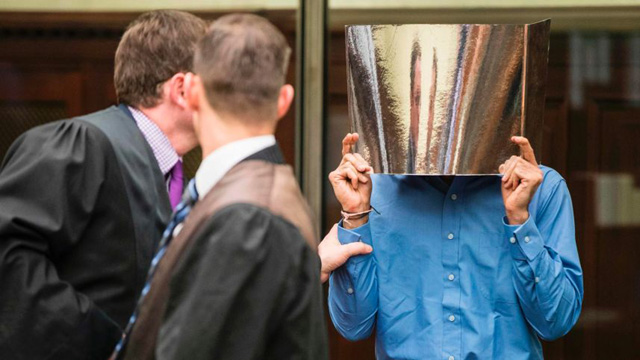 ---
BERLIN: A Pakistani man went on trial on Wednesday in Berlin. Haider Syed Mustafa, 31, was charged with allegations that he worked as a spy for Iran in Europe and collected information for attack targets in Germany and France.

According to prosecutors, Mustafa was employed by Iran's Revolutionary Guard to collect information on the former president of the German-Israel society and a French Israeli professor at a university in Paris.

Germany arrests Pakistani man accused of spying for Iran

Mustafa is said to have spied on the two men collecting videos and pictures, details of their families, friends and workplace. He then passed on the information he collected to his contact called 'Mahmud'.

The 31-year-old came to Europe in 2012 on a student visa to get his engineering degree at the University of Bremen in Germany. He is alleged to have collected the information on the two targets between July 2015 to July 2016.

He evidently shot more than 900 pictures and dozens of videos. He is also said to have collected information of Juedische Allgemeine, a Jewish newspaper in Berlin.

Prosecutor Michael Greven said Mustafa had received almost $2170 to fund his spying activities, reported AP. He also visited Pakistan in October 2015 and February 2016 where he is alleged to have travelled to Iran to meet his contact.

Mustafa was arrested in July 2016 and his trial began on Wednesday. The court has scheduled eight days of hearings. If convicted, he faces five years in prison.

This story originally appeared in AP.
COMMENTS
Comments are moderated and generally will be posted if they are on-topic and not abusive.
For more information, please see our Comments FAQ