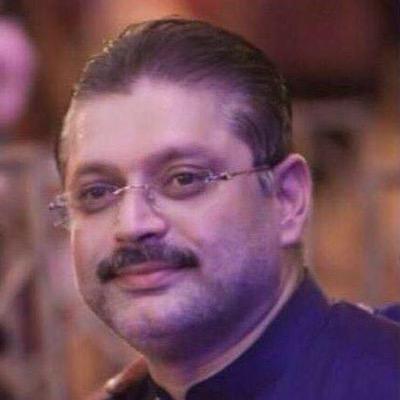 ---
LAHORE: A division bench of the Lahore High Court (LHC) on Monday dismissed the protective bail plea of former Sindh information minister Sharjeel Memon in a Rs5 billion graft case registered by the National Accountability Bureau (NAB).

The LHC bench, headed by Justice Mazahar Ali Akbar Naqvi, gave the decision while saying that the cases registered against the former minister are within the jurisdiction of the Sindh High Court (SHC) and therefore, he should seek a protective bail from it.

NAB to start proceedings against Sharjeel Memon

Sharjeel Memon – a key member of the Pakistan Peoples Party (PPP) – through his counsel had requested the LHC that he wanted to land in the country on March 10 to facilitate NAB probe the allegations against him.

He said in his application that he fear he would be arrested before even reaching the trial court once he was in Pakistan.

In a bid to escape a possible arrest, the PPP leader had asked the LHC to grant him a protective bail.

Memon also requested the court to stop the law enforcement agencies from arresting him upon his arrival – likely to happen later this month.

Justice Naqvi of the Lahore High Court, however, dismissed the application.

The NAB, on the directives of an accountability court, had issued non-bailable arrest warrants for Memon for allegedly embezzling more than Rs5 billion of public money.

Corruption cases: SHC declines extension of bail to Sharjeel Memon

The former Sindh minister later had to approach the SHC seeking a protective bail before landing in the country and to contest all the charges against him. The court had granted him a protective bail barring LEAs from arresting him.

While the PPP leader failed to surrender before a trial court in time, his bail was extended later after he requested an extension.

After repeated requests and then failing to appear before the trial court, the SHC later rejected Memon's last filed application for a protective bail.

On January 15, an accountability court directed the National Accountability Bureau (NAB) to initiate proceedings against the former information minister to declare him a proclaimed offender in the Rs5 billion graft case.

Memon and more than 15 incumbent and former officials of the provincial information department and some private advertisement agents had been booked for allegedly embezzling more than Rs5 billion of public money.

According to NAB, the accused persons were found guilty of embezzling the funds allocated for public interest advertisement campaigns by the Sindh government to run on electronic media between 2013 and 2015.