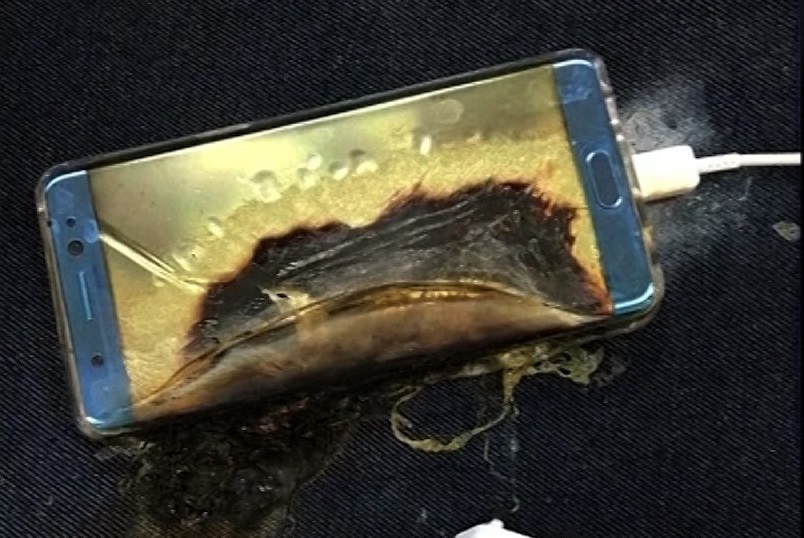 ---
Gadgets with a self-destruct feature might sound something straight out moves but we may now have the technology to produce them.

Researchers at King Abdullah University of Science and Technology (KAUST) in Saudi Arabia have developed a new self-destruct mechanism that can destroy electronics within 10 seconds wirelessly or by triggering certain sensors.

The technology is based on the concept of expandable polymers used to create a layer that can expand up to seven times its original size when heated to temperatures above 80 degrees. The energy to produce heat comes from the battery of a smartphone or laptop with only 500 to 600 milliwatts enabling the polymer to expand and crumple a chip within 10 to 15 seconds.

This invisible glass is the best screen protector for your smartphone

The researchers are now planning to roll out the technology targeting government agencies and corporations who need an extra layer of security for computing devices that might get lost or stolen.

"The first customers would be the ones who need data protection: Intelligence communities, corporations, banks, hedge funds, social security administrations, collectors who handle massive data," says Muhammad Mustafa Hussain, an electrical engineer at KAUST.

The KAUST researchers are now working on different models to trigger the self-destruct mechanism. One model uses GPS sensors for the trigger if the device is moved more than 50 metres away from its starting point. Another uses a light sensor to automatically trigger the self-destruct mechanism when the device is illuminated by a desk lamp. That test mimics a security scenario where a top secret device is moved out of a box and exposed to light.

Charging your phone in public places might not be as safe as you think

However, despite promising early results the researchers have much more testing to do before launching the final product. These include more localised self-destruct options that require adjustment to the polymer layer in terms of its thickness and different heater locations allowing it to target specific components on a device such as a laptop's memory chips.

"This could allow for the technology to be retrofitted to existing laptop or desktop computers," says Hussain. He adds that the overall cost of adding the self-destruct security mechanism would likely be about $15 or less, depending on volume.

This article originally appeared on Spectrum.
COMMENTS (4)
Comments are moderated and generally will be posted if they are on-topic and not abusive.
For more information, please see our Comments FAQ