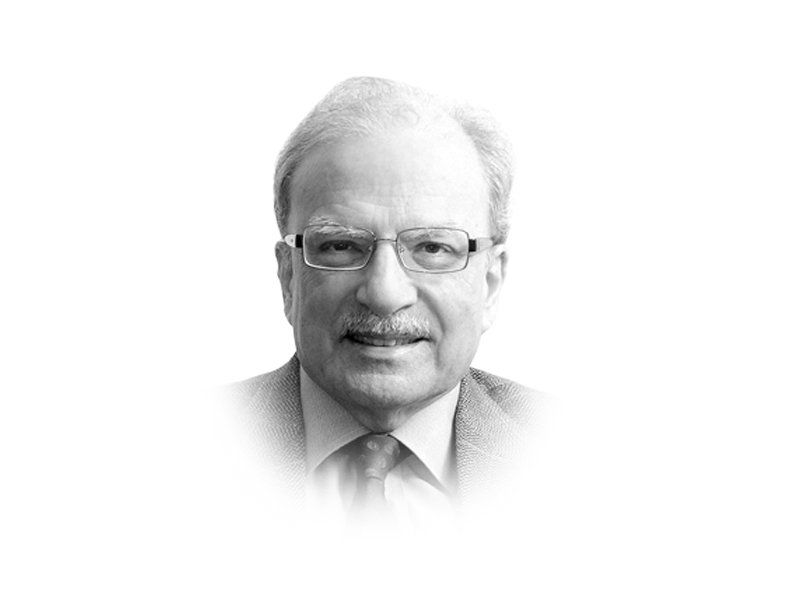 ---
Pakistan is much richer than what it and the world believes it to be. Picking up on the theme with which I launched this series of articles last week I will today suggest how a short-cut could be taken towards developing a more robust system of national income accounting. Finance Minister Ishaq Dar and I met in Islamabad a few days ago to discuss the important subject of improving Pakistan's data-gathering infrastructure. I suggested in this space last week that our policy makers are taking decisions in "statistical darkness." Considerable amount of work needs to be done to admit light into the processes used to collect and analyse data on different aspects of the economy.

Pakistan could seek help to improve its system. It could, for instance request the World Bank that has considerable amount of expertise in this area to provide assistance. Over the years it has aided many countries that were faced with the same problem that Pakistan must deal with today. For instance, in the early 1990s, when I was Director of World Bank's China Operations, I convinced Beijing to overhaul its system of national income accounting and come up with new estimates of the country's gross domestic product and income per head of the population. The authorities agreed and we dispatched a team of experts to help Beijing improve the statistical system and work out the new numbers. This was done and the Bank's work indicated that China had been underestimating its gross income by as much as 25 per cent. I believe that Pakistan is under-counting its GDP by the same order of magnitude.

Following our discussion, Minister Dar and I met with a team of experts from the Islamabad office of the World Bank. The officials endorsed our impression: Pakistan was perhaps under-estimating the size of its gross domestic product. Some of the methods the country was using and the surveys that collected the needed data were seriously outdated. But the Bank people believed that it would take about a year before the entire system could be over-hauled. Should we have to wait that long; is there a way of coming up with an order of magnitude about the size of the Pakistani economy? My view is that this could be done by using consumption data to roughly estimate the economy's size. Good quality data are available on some of what the economy uses to produce the final product.

We know how much cement and steel are used, how much petrol and diesel are burnt every year, the quantities of food grains people consume. Converting these data into consumption per head of the population for these critical inputs would provide us with a number of coefficients that could be compared with those of the countries that are similarly situated as Pakistan. Using the data from India and Bangladesh, we could estimate the size of the Pakistani economy. Growth in consumption over time will also provide us with estimates of the rate of growth in GDP. A 25 per cent upward adjustment in the estimate of GDP will bring 2017 Pakistani income from $280 billion to $350 billion, improving its world ranking from 43rd to 31st. Included in the countries it will cross will be South Africa, Singapore, Malaysia and Egypt.

There is one other way of reaching a higher number for the country's gross domestic product. I believe — and the government's experts agree — Pakistan is seriously under-counting the size of the urban population. The old census data that misqualified a number of urban areas as rural, places the proportion of those living in towns and cities at only 35 per cent. This means that 70 million of the current population of 200 million is urban. However, if the proportion is much higher — say 55 per cent — we are miscounting some 40 million people as rural rather than urban. The productivity of the urban population is much higher compared to those that live in the countryside. I estimate that urban per capita income as twice as high as rural: $2,000 per head for urban and $1,000 for rural. If the number of urban people is 40 million more people than this alone would mean that the country's gross domestic product is at least $40 billion larger than the official estimate — $320 billion rather than the estimated $280 billion for early 2017.

Another adjustment comes into the picture via the structure of the economy. I believe that Pakistan is not correctly estimating the size of its modern services — in particular information, communications, entertainment, travel and advanced commerce. All these sectors contribute much more to the economy than suggested by official numbers. Once these corrections are made the policymakers in both Islamabad and the provincial capitals will have a better idea where to focus their attention.

Upward adjustments will result in one other somewhat subtle change in perception. Economists correctly believe that confidence in the future is a good determinant of the amount of investment that is made in the economy. Just by presenting a picture of the economy that is closer to reality would result in improving the confidence of both domestic and foreign investors. Rather than viewing it as a fragile and failing state, the community of investors will begin to see it as a rapidly urbanising and modernising economy.

Published in The Express Tribune, March 6th, 2017.

Like Opinion & Editorial on Facebook, follow @ETOpEd on Twitter to receive all updates on all our daily pieces.
COMMENTS (6)
Comments are moderated and generally will be posted if they are on-topic and not abusive.
For more information, please see our Comments FAQ