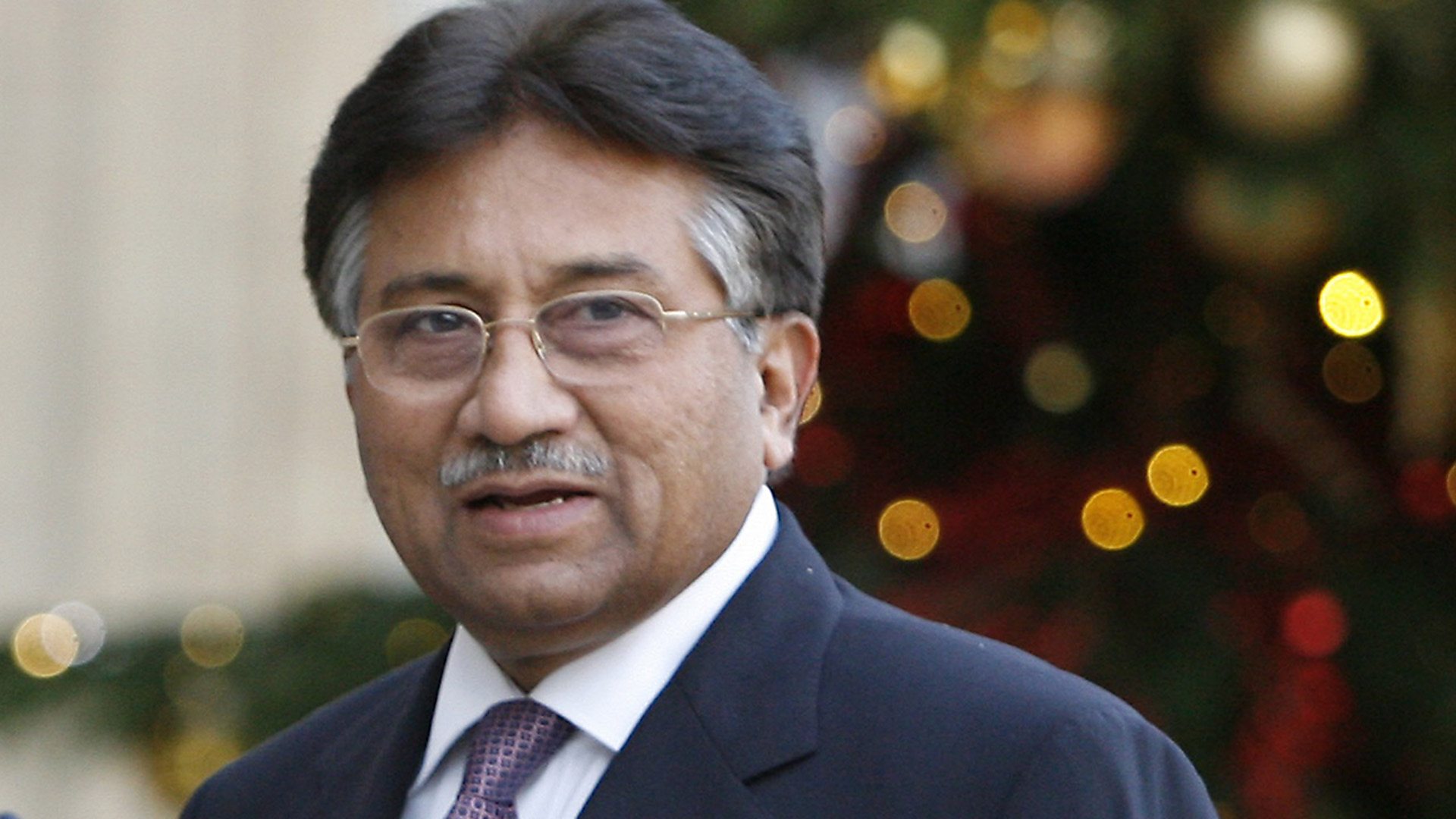 ---
Former military ruler General (retd) Pervez Musharraf on Friday said General (retd) Raheel Sharif should think before accepting Saudi Arabia's offer to lead the Islamic military alliance.

"Raheel Sharif served as the army chief of Pakistan and he should think over the issue," Musharraf said while responding to a question during an interview with a private channel. The question came amid reports that the former army chief had been appointed as the commander of the Saudi-led 39-nation military coalition.

Raheel Sharif has not applied for NOC 'to head Saudi coalition': Khawaja Asif

Pakistan has a large Shia population and it should not be involved in such a serious sectarian matter, the former president maintained. "Pakistan should think 100 times before being involved in any sectarian issue," he said.

"One should consider over the force, meet its commanders, see the targets and decide whether such objectives can be achieved with this force," Musharraf added. "If the targets are impossible then one should not join it."

Musharraf denied that the new military leadership isn't extending him the same support General (retd) Raheel Sharif did. Responding to a question whether a lack of guarantee from the new military leadership was the reason why he wasn't returning to Pakistan, the former president said, "This military is mine and I am proud of it."

"I served in the army for 45 years and held its command. I fought several battles, including Kargil, and the incumbent leadership was under my command. They were my students when I taught at NDA, how can they forget me," he responded.

Parliamentary leaders question Raheel Sharif's likely appointment as head of Saudi military alliance

In January this year, Defence Minister Khawaja Asif confirmed that former army chief General (retd) Raheel Sharif had been appointed chief of Islamic military alliance. Days after he confirmed the appointment of General (retd) Raheel Sharif as the commander of the Saudi-led 39-nation military coalition, Asif told the Senate that the former army chief had not obtained the government's clearance to take the position.

Some retired military officers accused the government of launching a deliberate smear campaign against the former army chief. Lt Gen (retd) Amjid Shoaib told The Express Tribune that Gen Raheel's heading of the coalition was conditional to the Pakistan government's decision of joining it.
COMMENTS (4)
Comments are moderated and generally will be posted if they are on-topic and not abusive.
For more information, please see our Comments FAQ