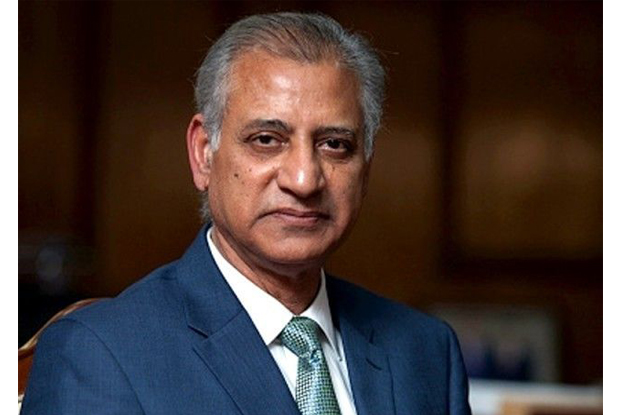 ---
LAHORE: State Bank of Pakistan (SBP) Governor Ashraf Mahmood Wathra has revealed that a cabinet committee has approved an agreement between the SBP and Central Bank of Iran that will be signed soon.

The agreement will allow Pakistani and Iranian exporters to settle their claims through the SBP and Central Bank of Iran respectively.

Pakistanis investing in offshore properties through legal, illegal channels: SBP governor

"Trade with Iran is very close to my heart. I am pursuing it since my appointment," Wathra said while talking to members of the Lahore Chamber of Commerce and Industry (LCCI) on Friday.

He emphasised that the agreement between central banks of the two countries would help boost mutual trade volume.

Turning to credit flow, Wathra pointed out that in Pakistan and India, credit-to-gross domestic product (GDP) ratio was correlated to the tax-to-GDP ratio, which was around 11% and 26% in Pakistan and India, respectively.

The credit-to-GDP ratio would automatically improve when the tax-to-GDP ratio grew in Pakistan, he said.

Responding to a question, the SBP governor insisted that charity collection by Islamic banks would be monitored.




He clarified that the restriction of cash margin had been placed on selected consumer items as Pakistan was spending around $8.5 billion on the import of consumer goods, of which many were unnecessary and being produced locally.

He said the late payment limit of 90 days for industries was not aimed at sticking the label of defaulter. "A law for the establishment of credit bureaus has been approved that will help in the flow of loans," he said.

Shedding light on Pakistan's economic progress, Wathra emphasised that the economy had turned the corner because of supportive macroeconomic policies, successful completion of the International Monetary Fund (IMF) loan programme, sharp fall in crude oil prices and improvement in energy supplies.

He said markup and inflation were at the lowest levels, real GDP growth was at 4.7% in FY16 compared to only 2.8% from FY09 to FY13, remittances grew 19.9% in FY16 and budget deficit fell to 4.6%.

Speaking on the occasion, LCCI President Abdul Basit suggested that access of private sector to credit should be easy and the credit-to-GDP ratio should be enhanced.

SBP's reserves fall below $17 billion again

The credit ratio in New Zealand, China, India and Pakistan is 146%, 141%, 51% and 15% respectively.

"Banks should be directed to allocate a specific part of their loan portfolio for the SME (small and medium enterprises) sector as lending to the SMEs is nominal," Basit said.

Published in The Express Tribune, March 4th, 2017.

Like Business on Facebook, follow @TribuneBiz on Twitter to stay informed and join in the conversation.