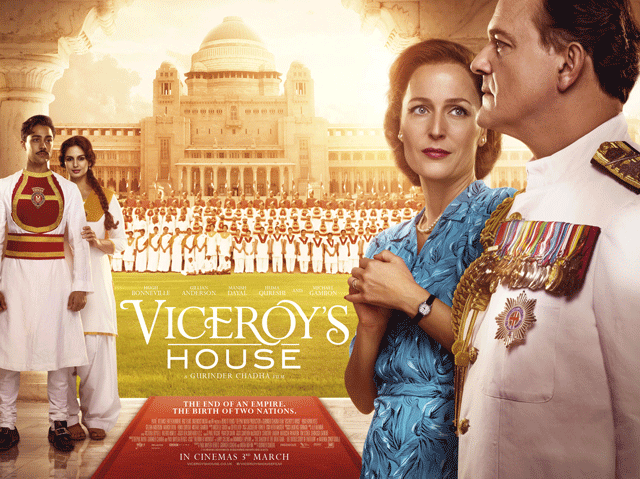 ---
LONDON: "Viceroy's House", a new film exploring the 1947 partition of India, hopes to challenge the narrative of that turbulent time in history, said director Gurinder Chadha.

British filmmaker Chadha, whose grandparents lived through the violence following the birth of Pakistan, said it was important for her to make a film on the eve of its 70th anniversary.

"I wanted to challenge the historical narrative of partition and independence, the last days of The Raj. I wanted to challenge the way I had been taught it at school, based on the evidence that I had come across in my research," she said in an interview with Reuters.

Martin Scorsese's 'Silence' releases after 28 years in making

Chadha said the traditional narrative indicates that partition came about because Indians were fighting amongst each other over control of an independent India. She called this a one-sided interpretation and instead attributes the British imperial policy of 'divide and rule' as a key catalyst in dividing Hindus and Muslims and pushing a fractured India towards partition.

More than one million people died as a result of the 1947 partition, when India and Pakistan became two different countries and gained independence from Britain.

"Viceroy's House", which opens in the UK on March 3, is centred around the last British viceroy and the final days before India's independence and the creation of Pakistan. It traces the turmoil as leaders grapple with the issue of independence, and looks at the effect this has on Indians - both Hindu and Muslim - who work at the viceroy's house.

Indian filmmaker Sanjay Leela Bhansali slapped at Jaipur film set

Stars Hugh Bonneville ("Downton Abbey") and Gillian Anderson ("The X-Files") head up the ensemble cast as Lord and Lady Mountbatten, while the main protagonists playing the roles of servants are Indian actress Huma Qureshi and American actor Manish Dayal. The highly acclaimed late Indian actor Om Puri is also in the film.

For both Quershi and Dayal, being part of the production was an emotional and personal experience. "My grandfather's sister was married in Pakistan and they lost touch for many, many years," said Qureshi.

"Until a few years ago, a man just popped up at my dad's restaurant and he said, I think I'm your cousin... And they exchanged names and family trees, and he was my dad's cousin. And of course, it was so overwhelming and so emotional."

Chadha, who is well-known for films like "Bend it Like Beckham" and "Bhaji on the Beach", said the message from "Viceroy's House" is poignant in today's world. "The film is a timely reminder of what happens when politicians and leaders start using divide and rule," she said.

"Eventually, it leads to violence and it leads to death, and that doesn't serve anyone."