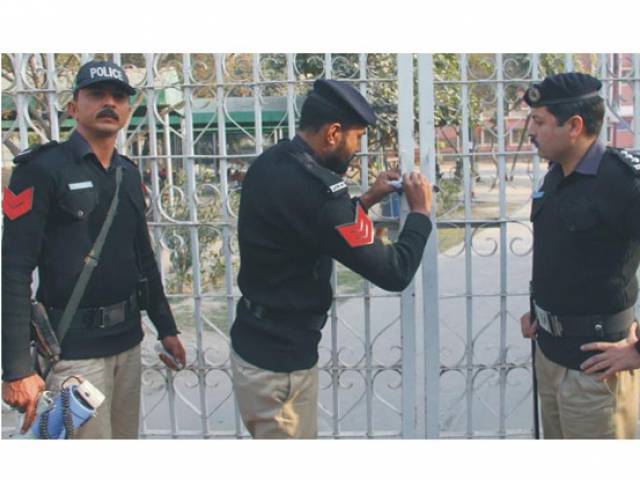 ---
ISLAMABAD: Amid heightened security in the capital, the Federal Directorate of Education (FDE) of the Capital Administration Development Division has directed all schools and colleges in Islamabad to improve security at campuses.

Educational institutions have been directed to ensure that their security cameras are operational around the clock while officials must remain vigilant to deal with any untoward situation.

The directorate, which oversees around 422 schools and colleges in the Islamabad Capital Territory, issued fresh instructions on Thursday, asking educational institutions in the capital to maintain their security equipment and ensure that it remains operational at all times.

Moreover, schools and colleges were directed to keep numbers of nearby police stations handy so that they can be immediately informed in the case of any emergency.

Apparently, the principals at some educational institutions used to switch off the security cameras after 1 pm, when schools or colleges let out for the day, an official of the directorate said while explaining Thursday's order.

The official added that FDE had warned school and college principals that if they  were found negligent in acting upon Thursday's instructions, they would face strict action from the directorate.

After the attack on the Army Public School in Peshawar in December 2014, all government educational institutions in the capital had been provided funds to make security arrangements including the purchase of closed-circuit television cameras, raising boundary walls, installing barbed wires and even hiring security guards.




Though all schools and colleges in the capital installed at least four security cameras, not all were fully functional around the clock.

Meanwhile, some school principals said they lack funds to maintain these cameras. They added that these were highly sensitive equipment which stops working, or even break down after a slight external force is applied or whenever it rains.

A school principal said that while some colleges collect funds specifically for maintaining their security equipment and hire security guards, schools often do not have sufficient funds for this purpose.

Last year, the FDE had to relieve security guards at schools and colleges owing to shortage of funds.

FDE officials, meanwhile, maintain that they and Parliamentary Secretary for the Capital Administration and Development Division Maiza Hameed have started monitoring security arrangements at schools and colleges. In this regard, an FDE official said that they would be visiting various educational institutions to oversee security arrangements and plug loopholes.

Last month, when a bomb went off in the middle of a protest by chemists and pharmacy owners in Lahore, the Islamabad Police had also conducted an anti-terror drill at a school in the capital.

Published in The Express Tribune, March 3rd, 2017.