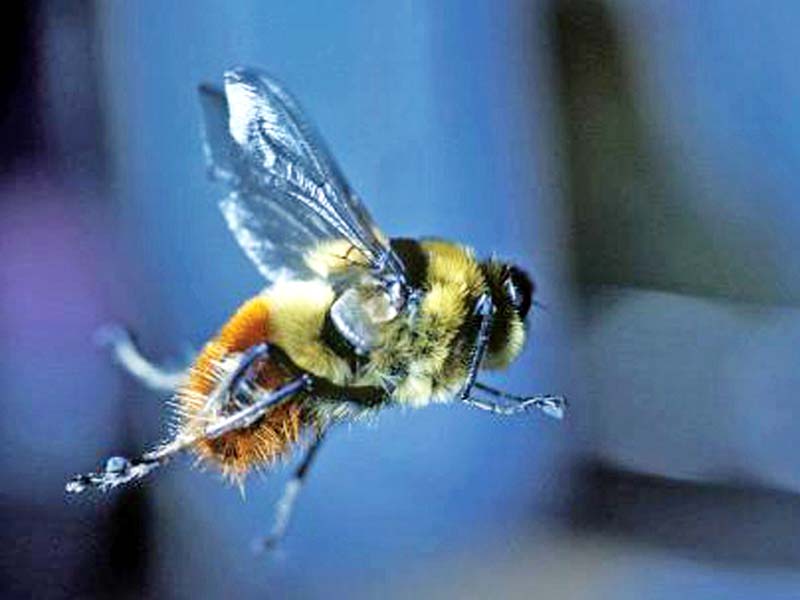 ---
MULTAN: As part of a new strategy to protect cattle from dangerous diseases, the livestock department has announced giving cash prizes to farmers who remove warble fly or its larvae present on the skin and hide of animals.

"Mehro Makhi' or warble fly attack is highly dangerous for animals as it punctures skins, affects reproduction system and growth of animals," Livestock Department Official Dr Majid said.

He added, "The affected animals lose capacity to offer milk or produce babies due to attack of the fly."

'Red Sindhi' cattle being protected at livestock experiment station in Karachi

He maintained in worst circumstances, the animals fail to take food properly as warble fly lays eggs on skin of animals and then larvae that penetrates into the body.




Majid pointed out, "The livestock department has been taking different measures to remove this larvae and a special squad of Livestock department also visits cattle farms across the district."

He said mobile veterinary units also visit different villages on daily basis in order to treat affected animals and create awareness among farmers about dangerous affects of the fly.

The attacks of 'Mehro Makhi' were common in tribal areas of Rajanpur and Dera Ghazi Khan. "We have aired different programmes on radio to sensitise the cattle farmers and also distributed pamphlets to instruct farmers for taking special care of animals."

Published in The Express Tribune, March 3rd, 2017.