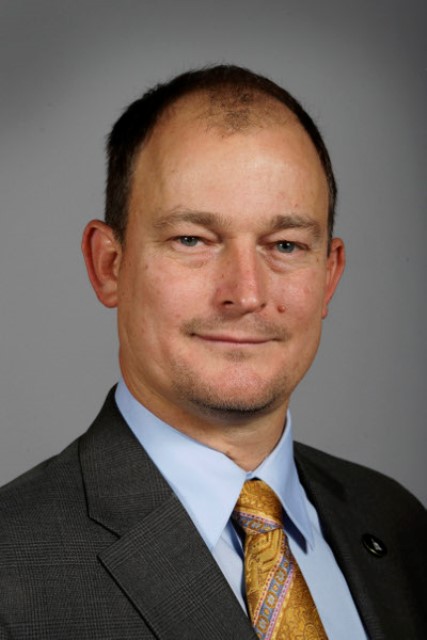 ---
A lawmaker in Iowa, who wants public universities in the state to take into account the political party affiliations of prospective professors and instructors when hiring, has claimed on a government website that he got a "business degree" from the "Forbco Management School".

Republican State Senator Mark Chelgren has been pushing a controversial bill in an attempt to establish a "partisan balance" among higher education faculty members.

However, it turned out that Chelgren's alleged alma mater is actually a company that operated a Sizzler Steakhouse franchise in southern California and he doesn't have a "degree", Ed Failor, a spokesman for the Iowa State Republicans, told NBC News.

"This was a management course he took when he worked for Sizzler, kind of like Hamburger University at McDonald's," Failor said. "He got a certificate."

Asked if Chelgren has a college degree, Failor said, "That's not accurate."

Shortly after speaking with a reporter, the reference to Forbco Management "business degree" was removed from Chelgren's biography on the Iowa State Republicans website.

Chelgren told NBC News on Wednesday he was not trying to inflate his education credentials.

"This was not an attempt to inflate anything," he said, adding he was not aware of the error on the website until a reporter asked about it. "I didn't concern myself about this, honestly."

The DesMoinesRegister reports that Senate File 288 was authored by state Sen Mark Chelgren, a Republican.

"I'm under the understanding that right now they can hire people because of diversity," Chelgren told the Register. "They want to have people of different thinking, different processes, different expertise. So this would fall right into the category with what existing hiring practices are."

The bill seeks to "require partisan balance" of the faculty members who work at institutions governed by the Iowa Board of Regents, according to its text. That means the University of Iowa, Iowa State University and the University of Northern Iowa.

Under the bill, a candidate would not be hired as a professor or instructor if their political party affiliation on their hire date would "cause the percentage of the faculty belonging to one political party to exceed by 10 percent the percentage of the faculty belonging to the other political party," it states.

Each year, the state commissioner of elections would turn over voter registration records to the universities that are governed by the Board of Regents, the bill states.

Meanwhile, in a telephone interview last week, Chelgren was vague about Forbco. He said it was located outside of Los Angeles and that he got his business degree "around '88 or '89. It's going back a long way so I don't remember."

The school is not listed on the federal National Centre for Education Statistics' list of accredited colleges or universities. And the only Forbco Management in California, records show, is a company that used to operate a Sizzler steakhouse in Torrance, California.

"I don't know if they are still in business or not," Chelgren said. "The school was created by Forbco Management, and I got a degree in hotel restaurant management."

When Chelgren did not respond to several requests to provide a copy of a diploma or some other proof that he attended Forbco Management school, NBC News reached out to the Iowa State Senate Majority Leader's office.

Chelgren continues to be described on the Senate web page as having "attended the University of California at Riverside majoring in astro-physics, geophysics and mathematics". He told NBC he took classes for three years but did not graduate.

University spokesman John Warren confirmed that Chelgren attended the school in 1992 and 1993 "with a major in physics."

When asked to explain why when he only went to college for one year, Chelgren said he also earned an associates degree in science from "Riverside Community College" in California.
COMMENTS (1)
Comments are moderated and generally will be posted if they are on-topic and not abusive.
For more information, please see our Comments FAQ