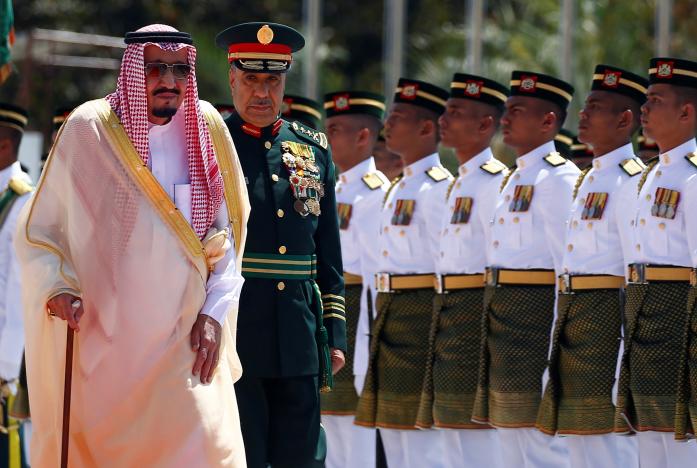 ---
JAKARTA: Saudi Arabia's King Salman called Thursday for a united fight against terrorism in a speech to Indonesia's parliament during a state visit to the country.

The monarch is making the first visit by a Saudi leader to Indonesia in almost 50 years as part of a tour of Asia.

In a speech to hundreds of people at the legislature in Jakarta, he called for an intensified fight against terrorism.

"The challenge we, especially Muslims, face now is terrorism," he said.

"We should close ranks in combating terrorism, radicalism and strive to bring world peace for the benefit of all of us," he added.

Saudi Arabia is part of a US-led coalition that has carried out air strikes against the Islamic State (IS) group and other militants in Syria.

Saudi king signs range of deals in Indonesia at start of visit

IS is under pressure in Iraq and Syria, as government forces make a drive to retake areas held by the militants.

Saudi Arabia has witnessed a series of deadly attacks claimed by IS since late 2014, mostly targeting the Shia minority and security forces.

Saudi King is giving the world some major travel goals

However, some of the kingdom's partners in the Middle East urged the Sunni-majority country to do more to defeat IS, and even accused the kingdom of supporting the group.

Indonesia, which has long struggled with militancy, is also facing a renewed threat due to the appeal of IS, with hundreds of its citizens heading to the Middle East to fight with the banned outfit.

A gun and suicide attack in Jakarta in January of last year killed four civilians and four attackers was the first assault claimed by IS in Southeast Asia.
COMMENTS
Comments are moderated and generally will be posted if they are on-topic and not abusive.
For more information, please see our Comments FAQ