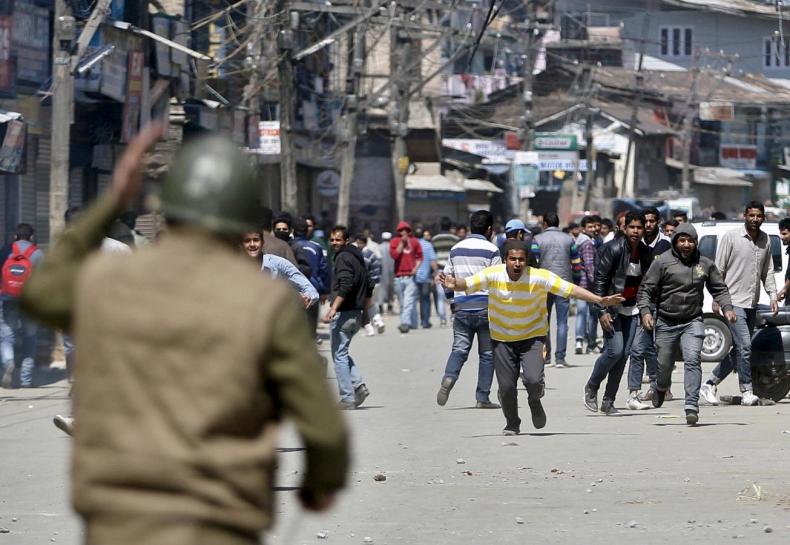 ---
Pakistan has highlighted grave human rights violations being committed by Indian forces in occupied Kashmir during a high-level meeting of the United Nations, the Foreign Office said Thursday.

"Referring to the inalienable right to self-determination of the people of Jammu and Kashmir, Minister for Law and Justice Zahid Hamid clarified that Kashmir is an internationally recognised issue pending final settlement through a free and impartial plebiscite under UN auspices, as enunciated in numerous Resolutions of the United Nations Security Council," a statement said.

The law minister made these remarks during a high-level segment of the 34th session of the Human Rights Council in Geneva on March 1, according to the statement.

India releases 39 Pakistani prisoners as goodwill gesture

Rejecting Indian claims that the situation in Indian Occupied Kashmir (IoK ) is New Delhi's internal affair, Hamid stressed that this claim was factually incorrect, legally untenable and in violation of the UNSC resolutions. "Pakistan will continue to extend its unflinching political, moral and diplomatic support to the Kashmiri people," he said.

The law minister further rejected the Indian attempts to divert attention of the international community from the serious human rights' situation in IoK by equating it to terrorism.

Calling upon the Human Rights Council and the international community to remain seized by the situation, Hamid supported the High Commissioner for Human Rights' position for a team to visit IoK to independently and impartially investigate the grave human rights violations taking place.

Meanwhile, India in its right to reply stated that the situation in IoK was due to "Pakistan's instigation". New Delhi also criticised Organisation of Islamic Cooperation (OIC) secretary general for his remarks that the unrest in the IoK was a result of decades of oppression faced by innocent Kashmiris fighting for legitimate right to self-determination.

Zardari slams Nawaz for failing to highlight national issues at international forums

Exercising its right of reply, the Pakistani delegation challenged India's allegations and referred to the deliberate use of pellet guns in IoK, which blinded hundreds of innocent civilians, including young women and children. "The Indian refusal to provide access to OHCHR to Indian occupied Jummu & Kashmir was also underlined."

The Council was also informed about the involvement of India in terrorist activities in Pakistan. "The confession statement by the RAW agent Kulbhushan Yadhev had confirmed this," it said.

Further, a dossier was also handed over to the UN secretary general regarding Indian interference in Pakistan's internal affairs.
COMMENTS
Comments are moderated and generally will be posted if they are on-topic and not abusive.
For more information, please see our Comments FAQ