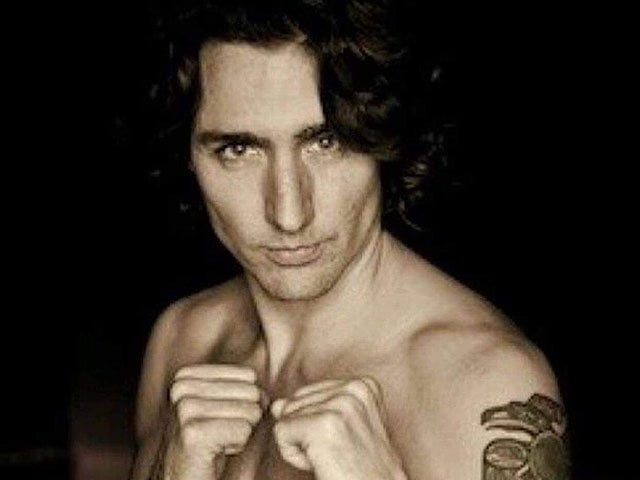 ---
Canadian Prime Minister Justin Trudeau is a leader we all want! Not just for his extremely sensible policies but also because he's extremely handsome!

Bhangra, biryani, sherwani: Here's why Canada's new PM is basically Pakistani

At 45, Trudeau has us all drooling over his rugged looks and stunning face, so we wondered, how would a 20-something years-old Justin Trudeau would look like?

And what we came across, blew our minds!

Here, we present, a young Justin Trudeau.


I hate objectifying our Prime Minister, but I mean just...look at him. #justintrudeau https://t.co/E2ykNQoNq9 pic.twitter.com/Cav91GuMWw

— Nazaneen B. (@NazAfifa) March 2, 2017


Bless my heart, and my eyes to witnessed such beauty.

https://twitter.com/latinojojoe/status/837169678141259776

Oh my, my.


Well hello there. Young #JustinTrudeau, Prime Minister of #Canada. pic.twitter.com/3oCt1awo0I

— Mike Sington (@MikeSington) February 28, 2017


No wonder people are going gaga over this handsome face!

https://twitter.com/DenuIn_ItRight/status/835852815004225537

Hair goals, anyone?

https://twitter.com/SarahLeckwatch/status/836710812857348096

Comparisons were made, and I might agree to this.

https://twitter.com/bimadew/status/836690675190104064

Amen to this!

https://twitter.com/_DonRomero/status/833470928314986498

Young Joe Biden and Justin Trudeau together are just too much!

https://twitter.com/campbell_t7/status/836743609512669184

Justin Trudeau was, is and will always be the new bae.


Wow! #JustinTrudeau Dear USA. Can we please get one of these? 😍😍😍 pic.twitter.com/DN82vbi0Rl

— VYLÉTTE (@IAmVylette) February 20, 2017


You're welcome everyone.

Have something to add in the story? Share it in the comments below.