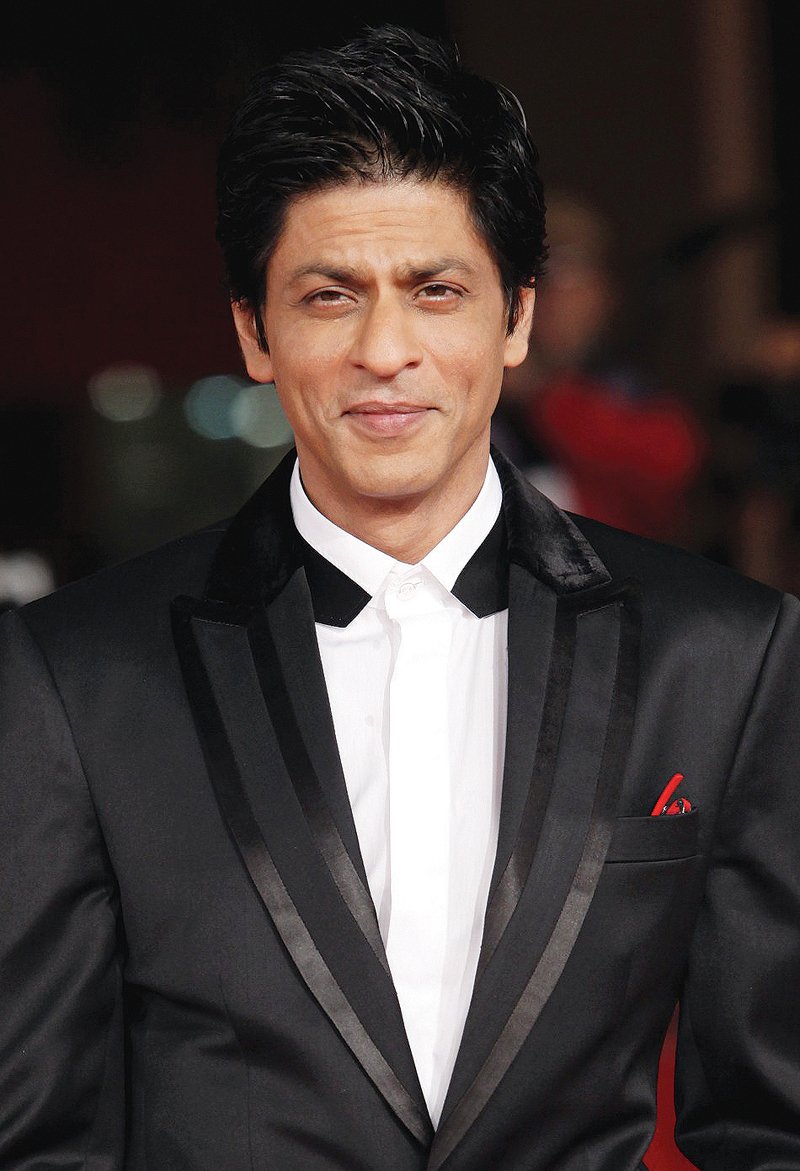 ---
One of the most loved installments of Marvel Comics. X-Men: The Wolverine is all set to release its final movie which stars Hugh Jackman in it, titled as Logan this month.

Jackman has played the character of Wolverine for past 17 years. Now, that the final movie is about to release, it was asked whether he would be okay if somebody else played his character.

'The Wolverine 3' to be adapted from 'Old Man Logan'

The X-Men actor had a thought or tow of his own regarding the matter.

In an interview with Indian critic and entertainment journalist, Rajeev Masand, the X-Men Origins: Wolverine star said he won't mind his character being played by someone else if its Shah Rukh Khan!

"I think I'll be fine with it. I hope other people play it. May be Shah Rukh Khan could play it." he said.

Hugh Jackman's wife didn't want him to play Wolverine

This one line statement sent Twitter in frenzy, with Hugh Jackman trending:

And people are loving the idea!


chiseled body😎💪😎#HughJackman Asks #ShahrukhKhan To Play #Wolverine
Check Out👉https://t.co/wQVfP6AOZL pic.twitter.com/2A9wojFptP

— Bollywood Uncut (@BollywoodUncut) March 2, 2017


https://twitter.com/SRKFC_Russia/status/836981559894937602


Video alert! #ShahRukhKhan could play #Wolverine, says #HughJackmanhttps://t.co/txRIXnWcMd pic.twitter.com/Gy2BnezicB

— Bollywood Bubble (@bollybubble) March 1, 2017
#HughJackman wants #ShahRukhKhan to replace him as #Wolverine post #Logan https://t.co/5BvGN1obdl pic.twitter.com/1m83sGEPsC

— HT Entertainment (@htshowbiz) March 1, 2017


https://twitter.com/Bwoodavengers/status/836915765714554881


#Logan Star #HughJackman Wants #ShahrukhKhan To Play #Wolverine 💫
Watch Out👉 https://t.co/QNPTD8P0xf
RT For King Khan 👑 pic.twitter.com/vJW5VAlVLw

— Bollywood Spy (@BollySpy) March 1, 2017


He went on to say, "The comic book series is so good because you have so many people interpreting this role. I think there are six origin stories. I'll be really interested to see how I feel about it. I want it to be really great. But I don't want it to be that much better than me. Just a little bit is fine. But if everyone is like 'oh thank god..now,' I might find that little difficult."

We might not completely oppose the idea. Just look at SRK as Wolverine!




You can watch the interview here:


Logan is out on March 3.

Have something to add in the story? Share it in the comments below.