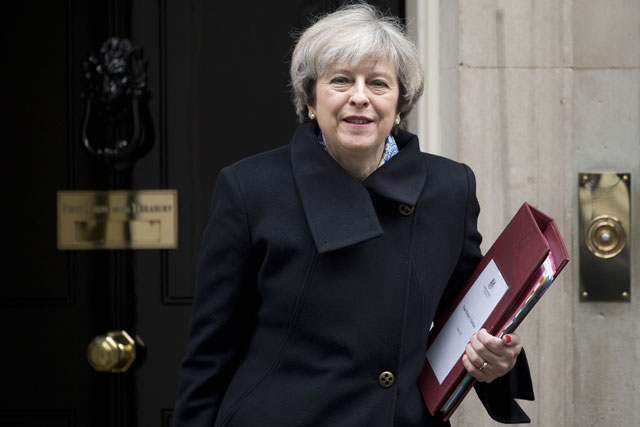 ---
LONDON: Britain's upper house of parliament defeated Prime Minister Theresa May's government on Wednesday, voting in favour of a change to her Brexit plan that says she can only trigger exit talks if she promises to protect the rights of EU citizens.

The House of Lords voted 358 to 256 to make an amendment to the "European Union (Notification of Withdrawal Bill)" - legislation that will give May the power to trigger the legal process of leaving the EU.

The change requires the government to publish proposals on how to protect EU citizens currently living in Britain - including their residency rights - within three months of triggering exit negotiations.

EU's Juncker to unveil post-Brexit vision

May's Conservatives do not have a majority in the upper chamber.

The defeat is a blow to May, who had hoped to pass the legislation without changes. While May has said she wants to guarantee EU citizens' rights, she has not been prepared to do so until other member states agreed to a reciprocal deal.

The government can try to overturn the change using its majority in the lower chamber of parliament, but Wednesday's vote will delay the final approval of the law. May is still expected to be able to fulfil her plan to trigger the exit process by the end of the month.