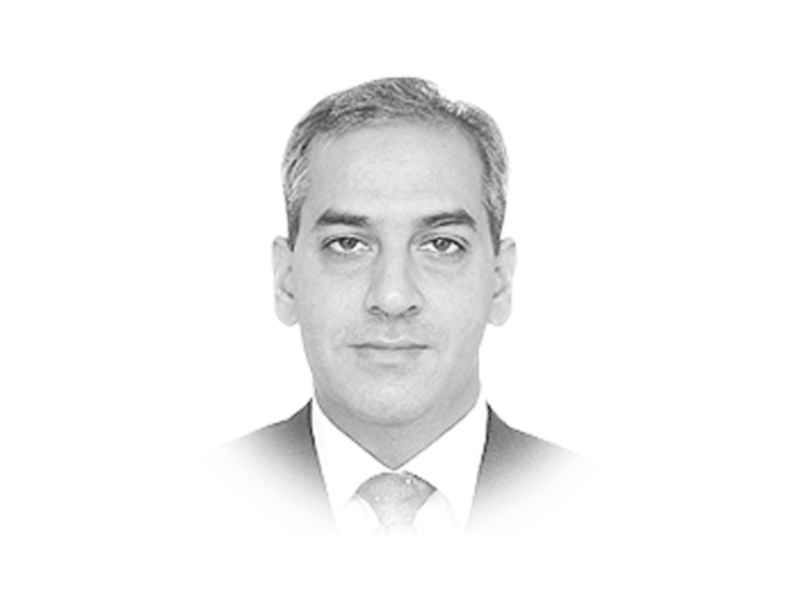 ---
Currently a debate is raging in the country's policy circles regarding the political, constitutional and administrative future of the Federally Administered Tribal Areas (Fata). Mainly there are two streams of opinion. The one is to merge Fata with the province of Khyber-Pakhtunkhwa. The second is to make Fata either a separate province or a full-fledged self-governing administrative unit. The federal government of the Pakistan Muslim League-Nawaz (PML-N) after a special committee's recommendation has decided to gradually merge Fata with K-P. The decision is strongly supported by major political parties including the Pakistan Tehreek-e-Insaf (PTI), PPP, Jamaat-e-Islami (JI) and the Pakhtun ethno-nationalist, Awami National Party (ANP). These parties sans, the PTI does not have a single member from Fata. Their support for merger is only politically motivated believing that the merger would increase their respective political constituency.

However, on the other hand, the Jamiat-e-Ulema-e-Islam-Fazl (JUI-F), which has bagged the highest number of parliamentary seats and votes from Fata in the last three national elections, is vehemently against the merger. The country's establishment is also of the opinion that the merger of the two regions must be avoided. Resultantly, the federal government has for the moment rightly put on hold giving a go-ahead to the merger. All these stakeholders fail to understand or do not want to comprehend the real issue of Fata. Merger of the region with K-P won't solve the problem rather would give rise to more complex conflict(s). The issue(s) of Fata must be looked in its relative context and in isolation if a lasting solution is required.

The continued existence of the tribal structure in Fata despite of its dysfunctional nature, incompatibility of its values and processes with the zeitgeist and its manipulation and hijacking in recent years by national and foreign religious radical and terrorist outfits is largely responsible for unprecedented extremist-terrorist upsurge in the country. Therefore, this structure needs to be dismantled and diluted in order to mainstream and develop Fata. Obviously this cannot be done at once but right direction needs to be set. This should have been done decades back. Still despite we are too late there is no other way forward but to attenuate and ultimately dismantle the tribal social structure in Fata. The foremost measure in this regard is to have such physical and social structures in place in Fata that could effectively lead the process of social change there. These physical and social structures could take root and thrive only in a conducive environment. As per the prescription of the extremely influential 'modernisation theory,' if a country or region has to develop it has to adopt modern values, behaviours, technology and institutions/systems. Same is the recipe of development and mainstreaming for Fata.

Fata and its residents are faced with such a complex situation that both cannot adopt modern values, behaviours, technology and institutions themselves. These have to be introduced by outside agencies, primarily the state. To change the social complexion and structure of Fata one important measure is establishment of some sizable cities there. Hitherto there are no cities in tribal areas, which is the underlying cause of their extreme underdevelopment. The foundations of these proposed cities in tribal areas obviously could not be laid immediately on industries due to location problems and total non-existence of industries there. But these cities could be made fully functional and economically viable through the services sector like education, transport, construction, telecommunication and media. The growth of services sector instead of industries could save the crucial time available for developing Fata. The gradual development of these sectors would make the cities self-sustaining. The newly established mega towns would definitely draw educated, skilful people from not only Fata but also from outside thus would evolve a work and need-based professional environment. As such social milieu is always impersonal and individualistic in orientation it directly clashes with the highly personalised and collective tribal social structure.

So-called liberal education institutions have been present in different tribal distinct of Pakistan but they have hitherto played insignificant role in transforming the tribal society. Naturally schools operating within tribal structure and run by teachers, themselves socialised in tribal mores, could not be expected to effect a social change and development. Thus education was not at all given a chance to reform the tribal society rather the funds allocated in the name of education have always been used by the tribal maliks to reinforce the tribal structure. Therefore, only within the proposed new cities in Fata one can expect to have any educational institutions worth their name which could in essence educate the tribesmen.

The institution of modern politics could only develop within the ambit of conducive, tolerant social and physical structures. Modern politics is a great vehicle of change and instrument of democratisation. Tribal structures are totally incompatible with modern politics. Therefore, proposed cities in Fata could provide the platform for political players and political parties to organise their activities. Only through politicisation the power-political vacuum in tribal areas could be efficiently filled by genuine players.

Published in The Express Tribune, March 2nd, 2017.

Like Opinion & Editorial on Facebook, follow @ETOpEd on Twitter to receive all updates on all our daily pieces.