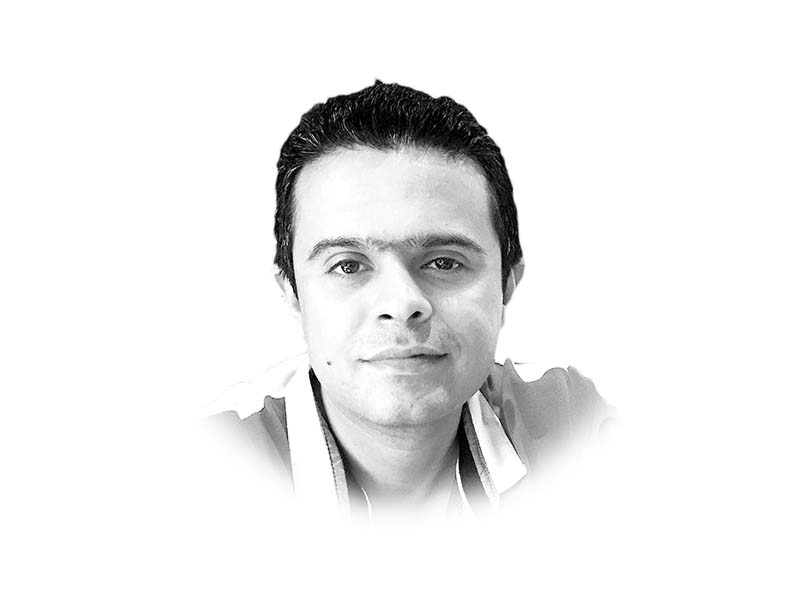 ---
The China-Pakistan Economic Corridor (CPEC) — a $54 billion portfolio of energy and infrastructure projects — promises to usher in a new era of economic development and growth for Pakistan. However, this could only be possible if Pakistan's industry reaps benefits from this enhanced connectivity, creating new jobs and boosting exports. Industrial cooperation therefore forms the crux of CPEC and any promised growth in domestic economy hinges on it.

Ironically, industrial cooperation is one area where Pakistan seems least prepared. While policymakers are overly optimistic on CPEC and its potential benefits, local manufacturers, chambers and industry associations appear to be seriously concerned about their future.

The textile industry, for instance, fears the glut of textile goods from Xinjiang to create serious competition in future. The local industry already had to rely on expensive raw material imports in the wake of recent cotton crisis and any increased demand for raw material from neighboring China is going to further raise prices and limit availability. Similarly, other industries feel that they are going to be eaten up by large-scale Chinese enterprises with significant economies of scale. On environmental front, experts fear that an open-gate policy towards China may bring in dirty industries to Pakistan, resulting in environmental degradation.

While some of these concerns may be well founded, these industries need to realise that openness and globalisation has its own perils and sooner or later they would have to be competitive to withstand any such global threats. But for the government, it is also equally important to think through its own priorities and further the national agenda through a well-articulated industrial policy.

China has developed a long-term plan, encapsulating how it views CPEC. The plan, which seems quite broad and has a positive undertone, is an enabling document merely laying out the general principles of industrial cooperation. If approved without specific details, however, this plan is likely to give significant space to China to pursue its interests.




A closer look at this long-term plan reveals two clear emerging priorities for the Chinese industry — using Pakistan as the source for cheaper raw material and deepening Chinese access to Pakistan's burgeoning middle class turning into an attractive consumer market.

China is planning to simulate textile-led growth in the under-developed province of Xinjiang, where billions of dollars have already been pumped in. Pakistan can very well be a source of raw material for the textile and garments industry cluster in Kashgar Economic Zone. Not only the CPEC plan makes a mention of it but also emphasises the need for Pakistan to focus on producing top grade cotton yarn to enrich cotton textiles varieties. China has also asked Pakistan for multiple concessions in this regard, such as reduction of border import taxes by half as well as cancellation of export restrictions for products produced in Kashgar and exported via Khunjerab. In return, China is expected to relax import and export restrictions on Pakistani commodities entering the Kashgar Economic Zone. This would essentially result in seamless flow of cotton crop and yarn into Kashgar, turning into finished goods entering Pakistan destined for international markets. Construction and real estate sector is another area where Pakistan's cement and construction material can be used. Accordingly, the CPEC plan includes replacing outdated equipment in cement plants in Pakistan, while also focusing on enhancing Pakistan's marble and granite exports feeding into China's construction boom.

To target Pakistani consumers, China is looking to scale up its investment in household appliances sector and under CPEC, a household appliance industrial park is already being planned with Chinese investment near Lahore to produce refrigerators, washing machines, air conditioners, TVs and other small appliances for the Pakistani market. Similarly, China is looking for increasing its exports of finished construction goods such as ceramic tiles to Pakistan, where Chinese tiles already claim more than 50% market share.

These priorities are well aligned with China's own national interests and are part and parcel of its industrial policy. For Pakistani side, however, there is a need to develop a clear understanding of these Chinese priorities amongst policymakers and to form a view on how to safeguard interests of local industries. For instance, if Pakistan makes timely investments in increasing cotton productivity and starts producing enough cotton to cater for local industry as well as for Kashgar textile cluster, the threat for local industry can very well be turned into an opportunity. Similarly, if local industries are prepared to get into joint ventures with Chinese enterprises, this can result in technology transfer and broadening of industrial base.

There is also a need to look at Pakistan's own industrial clusters and assess how they can benefit by CPEC through potentially accessing Chinese markets and beyond. This should then lead to Pakistan negotiating for preferential access to Chinese consumer markets, as granted to the ASEAN countries. Furthermore, for any industries relocating to Pakistan, there should be an effective environmental safeguards regime in place.

Going forward, the government should adopt a three-pronged strategy for industrial cooperation, focusing on expansion and upgrading of existing industries; deepening the industrial base aiming at creating better forward and backward linkages; and industrial diversification, nurturing new industries leading towards sophistication of export base. Furthermore, any investment incentives given by Pakistan should prioritise the movement of high value addition and innovative industries and employment to Pakistan, rather than blanket incentives. All of this should then form part of a green industrial policy, promising a sustainable future for Pakistan.

Published in The Express Tribune, March 2nd, 2017.

Like Opinion & Editorial on Facebook, follow @ETOpEd on Twitter to receive all updates on all our daily pieces.
COMMENTS (5)
Comments are moderated and generally will be posted if they are on-topic and not abusive.
For more information, please see our Comments FAQ