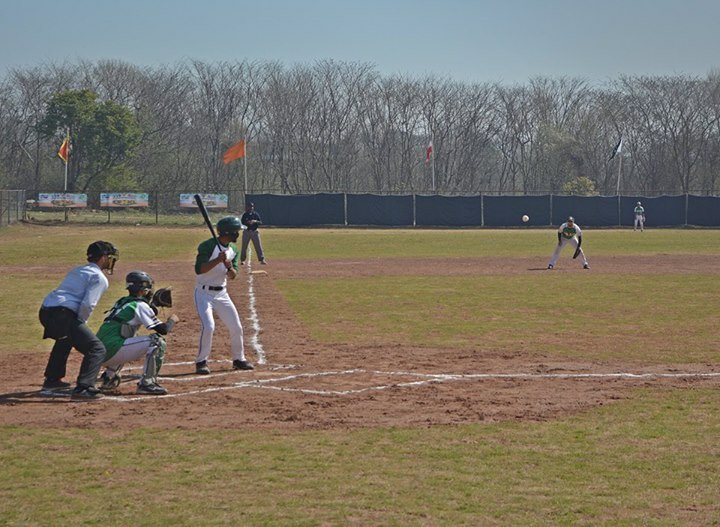 ---
KARACHI: Six-time champions Pakistan failed to defend their West Asia Baseball Cup title as they suffered a shock 4-2 defeat at the hands of Sri Lanka in a thrilling finale in Islamabad on Wednesday.

Playing on home soil and defending their title for a fifth consecutive time, Pakistan came into the match as hot-favourites but were dealt an upset defeat as Sri Lanka avenged losses in 2011 and 2012.

Pakistan's two home runs came off the bat of captain Sumair Zawar and Wasim Ali.

Pakistan Federation Baseball chief Syed Khawar Ali Shah felt the players' impressive showings en route to the final caused their downfall.

Usman confident of defending baseball title for fifth time

"I think our team became a bit over-confident," Shah told The Express Tribune. "We played the entire tournament very well, but in the final the players were not as focused as they should have been.

They missed on big hits and there was also a misfield. On the other hand, Sri Lanka played really well and took the match away from us in the last two innings."

The game was level at 2-2 until the seventh innings, but Sri Lanka took the lead in the eighth and ninth innings, bringing an end to the hosts' winning streak.

"We would've been the champions for the seventh time; it would've been incredible," added Shah. "But we are still happy that we qualified for the Asian Championship, which will double as the qualifying round for the 2020 Olympics."


Kansas man charged in shooting of two Indians in possible hate crime


Shah also applauded the five participating countries for sending their national teams to Pakistan.

"Hosting this event was our way of proving to the world that Pakistan is a safe place," said Shah. "We put together this event with the help of great security arrangements in Islamabad, but credit also goes to these teams who were brave enough to come despite all the terrible news in circulation these past few weeks.

Meanwhile, Sri Lanka captain Akalanka Ranasinghe, who scored one of his team's four runs, said that it was a dream come true for them to beat the mighty Pakistan side for the western division title.

"The tournament was a tough one for us," said Ranasinghe. "But we've been dreaming of this moment. Pakistan have a very decent team. They have been playing tournaments on Asian level so we are glad to have finally beat them."


West Asian Baseball Cup: Pakistan set up semi-final clash with Iran


Ranasinghe also lauded the organisers for their management and noted that the facilities have improved significantly over the years.

"The facilities, ground and lodging — everything is much better than the last time I came here in 2013," said Ranasinghe. "Pakistan's management has definitely improved."

The Islanders' skipper further said that in order to bring baseball out of cricket's shadows, more events need to be set up and greater efforts should be made.

"In Pakistan, Sri Lanka, India it is all about cricket," said Ranasinghe.

Baseball is not that popular yet, but we have to make an effort. We need to win more tournaments and hope that people can get interested in baseball too the same way."

Elsewhere, Iran defeated Nepal 10-6 to take third place in the competition.