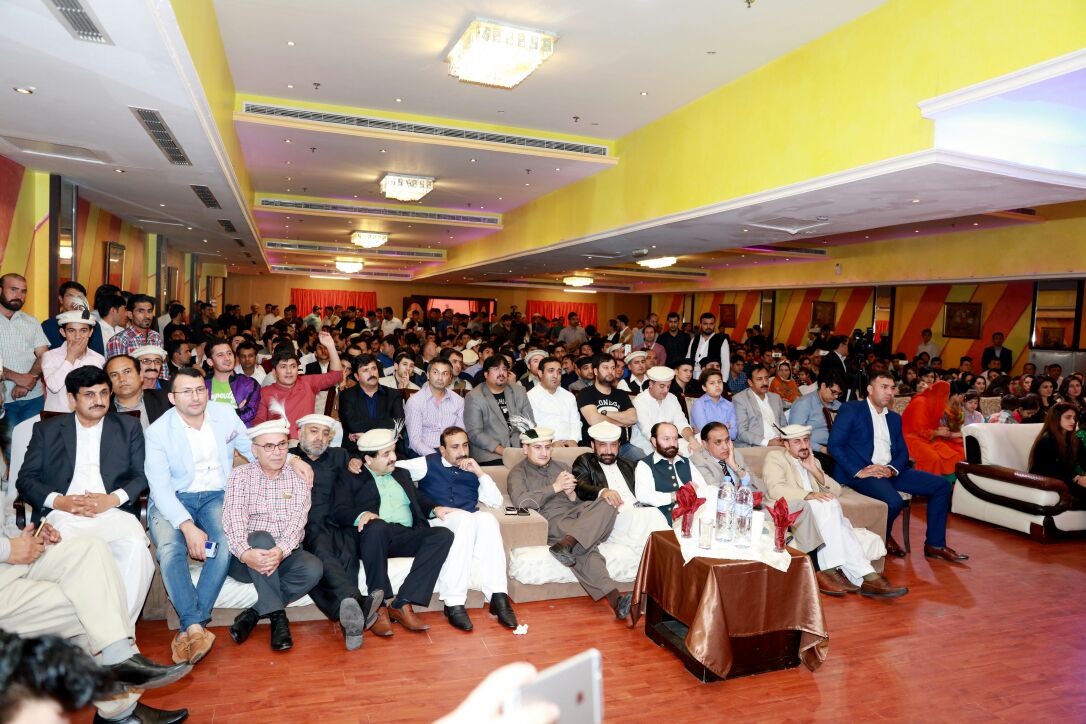 ---
GILGIT: Folk singers from Gilgit-Baltistan (G-B) enthralled their compatriots this week in the United Arab Emirates as they showcased their musical talent.

The musical show which was held in Dubai last Friday was the first of its kind in the country where a sizable diaspora from G-B has settled.

At least 1,000 people witnessed the show in an auditorium with a capacity of only 300 seats.




"It was a show in which the audience's enthusiasm was amazing," said a participant Kaleem Iqbal.

"The auditorium was packed with several attendees even standing who were unable to find a seat," Iqbal told The Express Tribune.

The main performers included Jabir Khan, Shahid Akhtar , Rashid Iqbal, Raja Babar, Naveed Tanha and Imtiyaz Sheki.

Youngsters breathe new life into Gilgit-Baltistan folk styles

Singers performed in languages such as Shina, Burushaski, Balti, Khwar and Wakhi.

A song which translates to 'honestly speaking I love Gilgit because of you', a famous folk song, led to the crowd going into a frenzy.




"It was our dream to perform in a foreign country and the enthusiasm made the moment even more memorable," said Rashid Iqbal Rashid, another famous folk singer.

The notable attendees who flew out to attend the event included G-B Minister for Works Muhammad Iqbal, G-B Assembly deputy speaker Jafarullah, and G-B adviser to the chief minister Abid Ali Baig.
COMMENTS (1)
Comments are moderated and generally will be posted if they are on-topic and not abusive.
For more information, please see our Comments FAQ