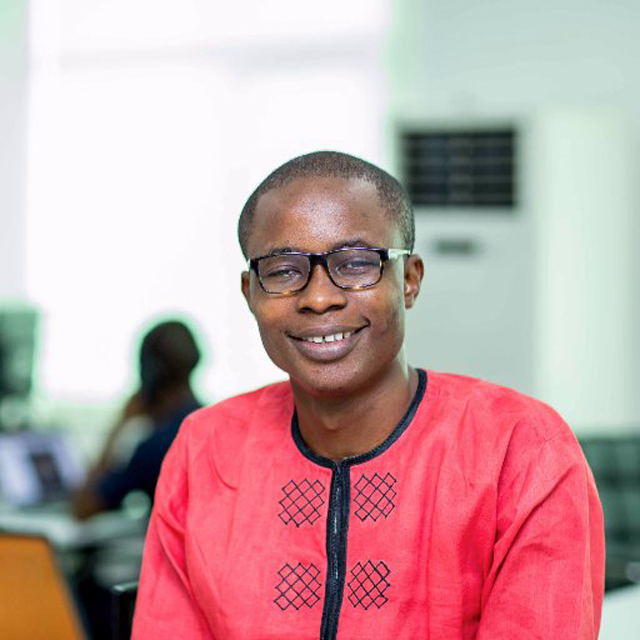 ---
Donald Trumps' travel ban has caused uproar ever since he signed it. The order has also caused trouble for visitors entering the country.

The latest victim of immigration trouble was 28-year-old Celestine Omin, who was travelling from his home in Nigeria to visit the United States for the first time on a work trip.

Omin is a software engineer at Andela, a tech startup connecting developers in Africa with US employers.

Major blow: Shock for Trump as US judge blocks travel ban

His plane landed at John F, Kennedy airport on Sunday, where he was escorted to a room by a Customs and Border Protection agent and told to sit down.

"Your visa says you are a software engineer. Is that correct?" another officer asked Omin, after he was left alone in the room for an hour. The tone of the agent was described by Omin as accusatory. When he replied in affirmative, the officer presented him with a piece of paper and a pen and asked him to answer the following questions:

"Write a function to check if a Binary Search Tree is balanced."

"What is an abstract class, and why do you need it?"

When Omin later spoke to LinkedIn, he mentioned that the questions to him seemed obscure and could have had multiple answers. Omin has more than seven years of experience in his field and felt that someone had just googled questions to ask a software engineer.

After he attempted to complete the test to prove he was, in fact, a software engineer, he was informed by a customs official that his responses were incorrect. Omin believed his answers were 'technically correct', and suspects those interrogating him weren't technically trained to understand his answers.

"No one would tell me why I was being questioned. Every single time I asked [the official] why he was asking me these questions, he hushed me. I wasn't prepared for this. If I had known this was happening beforehand, I would have tried to prepare," Omin said.

At this point, Omin said he had prepared himself to be sent back to Nigeria. Without any further explanation, he was told he was free to leave. The official said, "Look, I am going to let you go, but you don't look convincing to me."

He later found out his employers at Andela were contacted to corroborate his story. Co-founder Christina Sass was the one to receive the call to defend Omin.

British-Muslim school teacher refused permission to fly to the US

The 28-year-old also shared his experience on Twitter, where he received a support from Americans.


I was just asked to balance a Binary Search Tree by JFK's airport immigration. Welcome to America.

— Celestine (@cyberomin) February 26, 2017


His experience at JFK, however, hasn't affected how he feels about the country or the opportunity he has gotten. "I am coming here legally with good intentions, and I hope to continue this work," says Omin.



This article originally appeared on LinkedIn