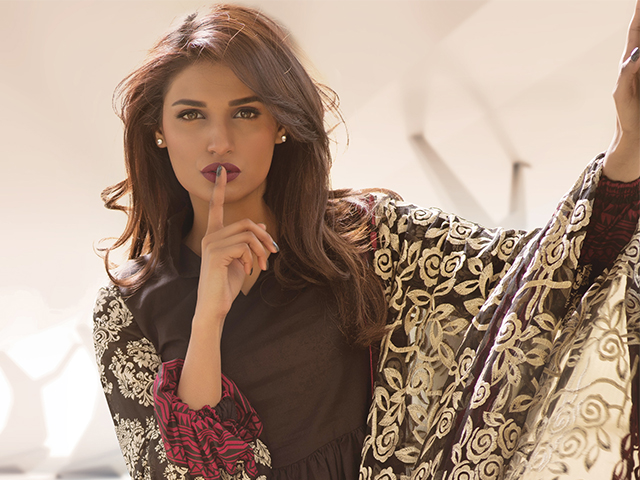 ---
Gul Ahmed's latest TVC speaks from the heart of the brand. It's a breath of fresh air in the cluttered world of local advertising especially that of the clichéd messages in Pakistani lawn ads. The commercial has utilized a realistic approach, focused on how imperfections make a person beautiful.

The unique elements of individuality shown in this TVC; such as rough and frizzy hair, dark complexion, birth marks, long or hooked noses, facial mole, etc. are all wrongly perceived as defects. You see these so-called 'imperfections' being owned by the glamorous models, who consider it as a part of them and ultimately improve their perfect image.

Starting off with powerful beats underscoring strong dialogue, the TVC features women bearing the above facial elements; telling the world that no one can tell them that these are imperfections. It ends with these women claiming how they enjoy bursting the bubbles of 'imperfection' prevalent in society, closing with the hashtag #MeinPerfectHoon, which speaks strongly about the overall communication in the advertisement.


And just to add, if paid attention to; the dialogues speak so strongly…

'Mujhay acha lagta hai, apna yeh chirhyaa ka ghonslaa. Dress code ka code torhnaa. Is terhee naak ke sath hatt kar chalna. Mujhay acha lagta hai, apna yeh nazar ka teeka. Kisi ki perfection ka bubble burst karna, mujhay acha lagta hai. Aur inhi imperfections keh saath perfect hona, mujhay acha lagta hai."

All these messages speak to the everyday woman. These models send a shout-out to women telling them to 'feel good' or 'acha lagta hai' with what they have. They speak to and for women who are strong, confident and most of all believe in being the best as they are!

Gul Ahmed, as a brand, caters to every woman with its products whether they're tall, short, dark, fair, etc. No matter who they are and where they're from, the brand projects its belief through this TVC that it believes they are perfectly beautiful despite the small imperfections that they think they might have.