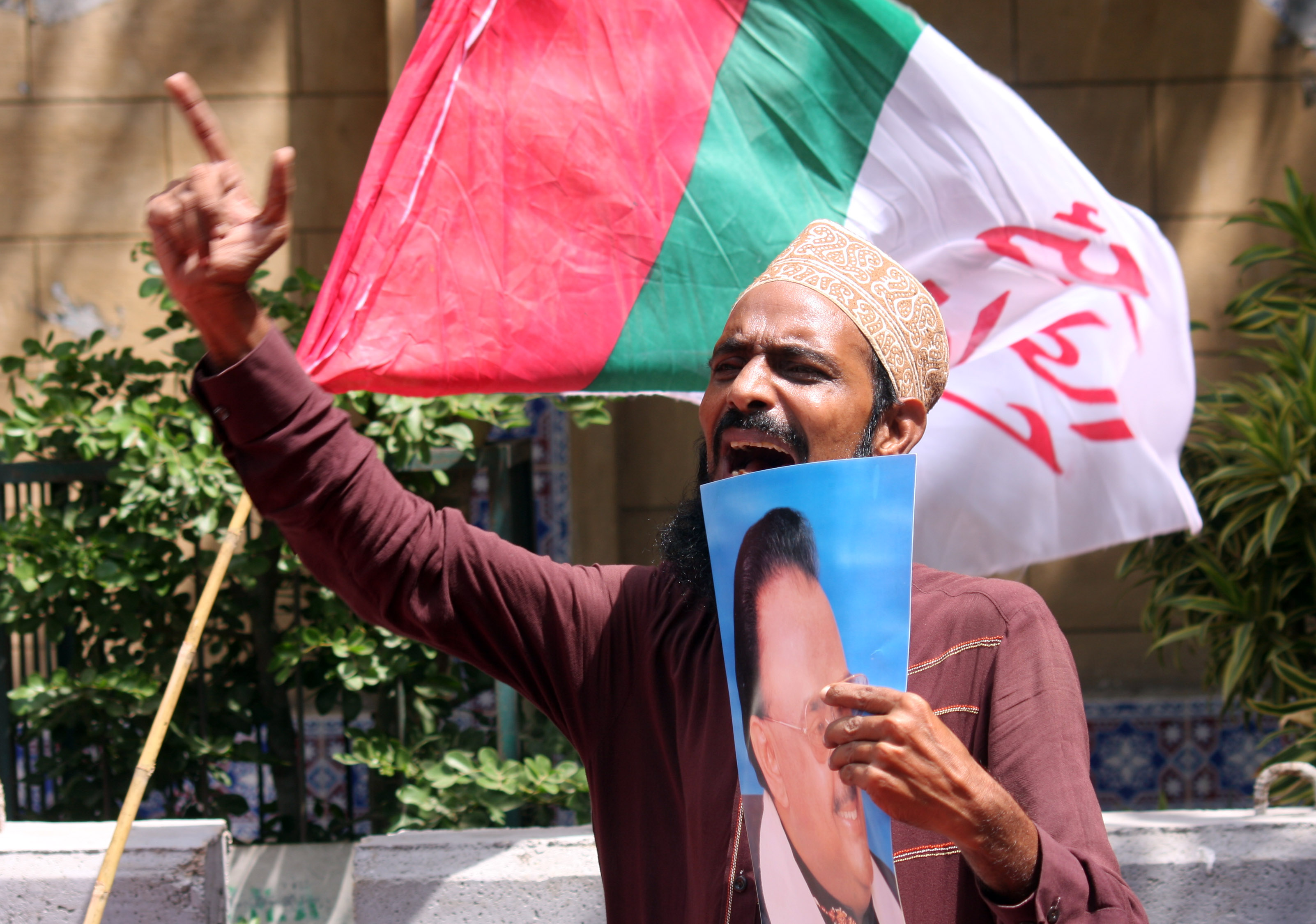 ---
KARACHI: A worker of the Muttahida Qaumi Movement (MQM) - Pakistan was found dead from the Orangi Town neighbourhood on February 24. The tortured body was shifted to a morgue for identification, where his family identified him late Tuesday night.

The family of MQM-Pakistan worker Nadeem Khan, son of Talha Khan, claimed that the deceased was taken into custody by law enforcers during a raid conducted at their residence in Orangi Town on December 17 last year. Since then, he had been missing. The family had also filed a petition over his disappearance in the Sindh High Court.

The MQM-Pakistan strongly condemned the killing of its missing party worker.

Mysterious death: Inquiry under way to probe MQM worker's 'killing'

Funeral prayers were offered at Qasba Colony near his residence, which was attended by MQM-Pakistan leaders, including Amir Khan, Khalid Maqbool Siddiqui and Aminul Haq, besides the family members and relatives of the deceased.

The MQM-Pakistan leaders condemned the incident and demanded of the government to conduct an inquiry into the incident. The deceased was associated with MQM-Pakistan's Aligarh-Qasba sector.

"To protect innocent lives is the responsibility of the government and such incidents should not be happening," said party leader Aminul Haq. He said that a proper inquiry should be conducted into the incident as the family has already filed a petition over his disappearance at a court.

In custody: MQM worker dies during treatment at JPMC

Meanwhile, police officials said they had found the body after locals spotted it and informed the police. The body was later moved to Chhipa morgue, where he was identified by his family. Police officials said the deceased was severely tortured. A case was registered against unidentified persons on behalf of the state as no one had approached the police on the day when the body was found. Further investigations are underway.

Incarcerated MQM worker dies in jail

In January this year, an interned activist of the MQM died under mysterious circumstances in Karachi Central Jail. Ameerudin alias Meeru was booked in a paramilitary soldier's murder case, among others. Jail officials claimed that the inmate died of a heart attack. However, the MQM's London group maintained that Ameerudin was poisoned.