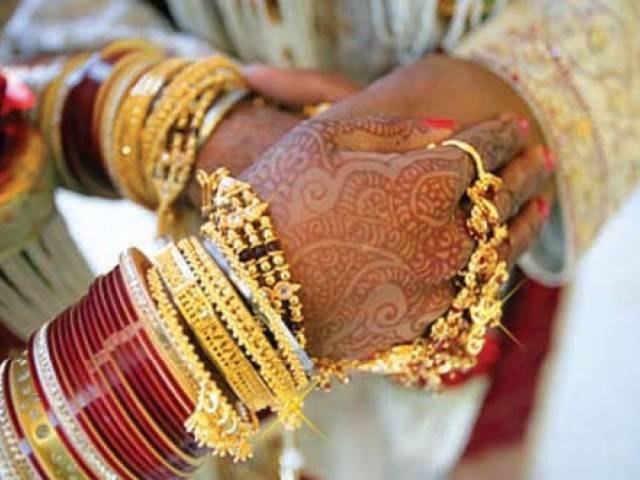 ---
The story of Akbar Durrani reads like a typical Bollywood movie wherein the Pakistani man falls in love with an Indian woman only to face the wrath of two rival states.

Indian authorities have detained Durrani, 31, for deportation to Pakistan as he allegedly stayed in the country over the time specified on his visa.

Durrani hails from Hyderabad in Pakistan and travelled to the neighbouring country after he found his better half in 2011 via social media. Sofia, the Indian woman he fell for, lives in Madhya Pradesh where they got married after agreeing to her mother's condition that they will settle down in India.

All-star drama demands new look at Pak-India partition

"My attraction for Sofia compelled me to come to India. I, along with my mother, obtained visa and went to Dewas. I met Sofia's parents who immediately agreed to my marriage proposal with a condition that I will settle down in India after marriage," he said.

"Our marriage was solemnised in the year 2013 at Dewas and after a year we were blessed with male child," he said.

Durrani held a Master's degree in Economics and taught in a school in Madhya Pradesh to make ends meet. Since he was still on a tourist visa, he applied for long-term stay citing marriage with the Indian girl as the reason.

"I approached the FRRO office for 'Long Term Visa' two months before the expiry of my visa duration, citing my marriage with the Indian girl. But it was all in vain," Durrani said.

Raees trailer runs into trouble with Shia community

"On the day the duration of my visa ended, I visited the FRRO office to enquire about my visa status. There I was arrested on the charge of overstay in India and was sent to prison," he added.

An Indian court last year awarded him one-year imprisonment for overstaying his visa time in the country, forcing him to get separated from his family.

"On August 8, 2016, I was released from the prison and was lodged in a police station for want of travel documents to be issued by Pakistan High Commission. It took over six months as my antecedents were confirmed by the Pakistan High Commission," Durrani said.

"The sad part of my love story is that my wife and kid are not allowed to travel with me to Pakistan. It would be tough for my wife and son to stay in India in my absence. They are in Amritsar to bid me good bye. The worst part is that I may not get visa again to visit India as visa norms were violated on my part," he added.

The Pakistani national in India also doubts that the Pakistan High Commission will issue his wife and child a visa to visit him in Pakistan.

"I never thought that I would be forced to separate from my family after settling down in India. It is tsunami in my life," he said.

The article originally appeared on Hindustan Times.
COMMENTS (6)
Comments are moderated and generally will be posted if they are on-topic and not abusive.
For more information, please see our Comments FAQ