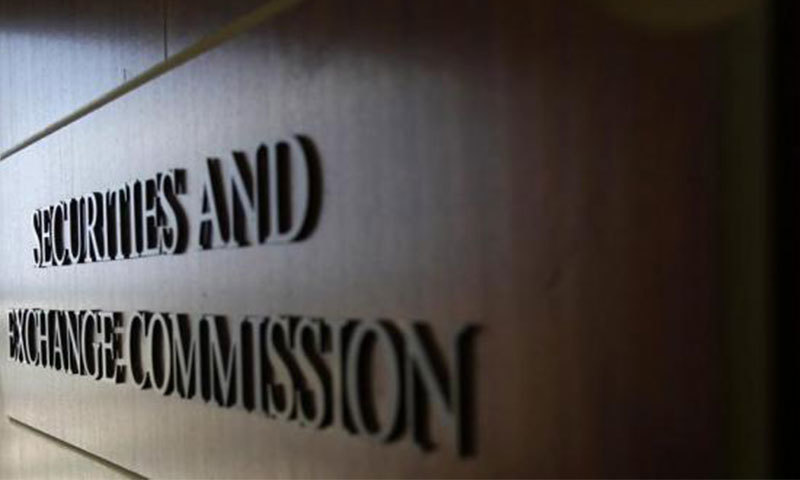 ---
ISLAMABAD: Despite expressing "serious concerns" over more than six stock market brokers, the equity market watchdog on Tuesday refused to immediately take punitive action against those who have indulged in illegal in-house financing activities.

The regulator's stance shows its lenient policy towards brokerage houses, in an attempt to let investors have a 'feel-good' approach towards the equity market despite several having suffered the fate of having lost billions of rupees in recent weeks.

"We have serious concerns about six brokers but will not disclose their names in a bid to safeguard their businesses," said, the Securities and Exchange Commission of Pakistan (SECP) Chairman Zafar Hijazi, on Tuesday. Hijazi addressed a press conference along with Pakistan Stock Exchange Chairman Muneer Kamal and Managing Director Nadeem Naqvi 'to soothe' concerns of investors about the PSX's future outlook.

Hijazi said that these brokers were in category of 'high risk' while there were others who were falling in the categories of medium- and low-risks. "We cannot do much except giving warnings," said Hijazi. But he insisted that the MR Securities case has changed the mindset of the regulator.

Time for introspection

Questions about transparency, protection of investments in the equity market and effectiveness of the regulator have been raised one after another, as brokerage house defaulted and owners ran away.

This has happened despite the SECP having knowledge of their affairs. Hijazi admitted that there were three inspection reports in which reference was made toward default of some brokerage houses. "The Lahore-based MR Securities was one of them," said Hijazi.

Hijazi and the management of PSX also admitted that illegal activity of in-house financing was taking place in the stock market. The SECP banned in-house financing several years ago but never took action against those who violated its rules and instructions.

Initially, there was no clear evidence available that could establish that in-house financing activities were taking place in the market, said Hijazi. "When we started a probe, everybody refused," said the SECP chairman.

However, he said after that when the regulator came to know about Rs240 million in-house financing case the brokers admitted their mistake.

"The SECP will not take action against those who would stop illegal in-house financing activities, as our job is not to penalise them," said Hijazi.

He could not share a single case where the SECP imposed any penalty on the brokerage house that has committed illegal activities, putting the market reputation and investors' money at stake.

In-house financing

"In-house financing is a high risk area but legally it is a gray area," said Nadeem Naqvi, while responding to a question on in-house financing and proprietary obligations of brokers.

Naqvi said that in his views the size of in-house/badla financing was about Rs10 billion, which was far lower than the 2008 level - the year when the stock market crashed and shut down for quite some time.  PSX Chairman Muneer Kamal said that in 2008 the size of badla financing was around Rs50 billion. His views were that the market was in far better financial condition than it was in 2008.

The Pakistan Stock Exchange remains strong and vibrant and is on the right direction, said Kamal while emphasising that there was nothing to panic about.

There could be some moments of anxiety but it is not matter of worry, said the PSX chairman.

Notices have been served to about 15 brokers but all of them are not in disastrous conditions, said Kamal. He said that the PSX would go all-out to protect small investors. "Today, brokers cannot manipulate the market, as foreign funds and mutual funds have taken significant positions in the stock market."

The MD said that independent auditors were assessing the claims filed by the investors in case of four brokers that have recently defaulted on their obligations. These are Islamabad-based Stock Street broker house, Islamabad-based AWJ Securities, Lahore-based MR Securities and MAM Securities.

The National Accountability Bureau has arrested Hassan Waheed Khan, director, AWJ Securities Private Limited on a complaint filed by the SECP.

The managing director of the PSX said that the management paid over Rs1 billion to the investors in case of five defaulted brokers. He said that this includes Rs275 million payments made to the Investors Protection Fund. Naqvi said that the liabilities of over 250 investors will also be settled once the receipts of strategic sale to the Chinese investors are received.

He made it clear that the money received from the Chinese investors would not go to the accounts of the defaulted brokers.

 

Published in The Express Tribune, March 1st, 2017.

Like Business on Facebook, follow @TribuneBiz on Twitter to stay informed and join in the conversation.


COMMENTS
Comments are moderated and generally will be posted if they are on-topic and not abusive.
For more information, please see our Comments FAQ