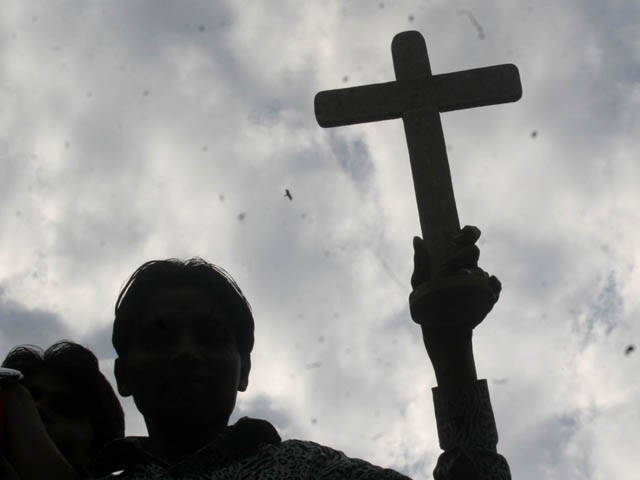 ---
KARACHI: Lent, which is observed in remembrance of Jesus Christ's 40-day-long journey of passion, begins today (Wednesday).

Passion refers to the suffering and death of Jesus. The Lenten season, a 40-day fasting period, is considered sacred by the Christian community across the world. It begins with Ash Wednesday, which is today, and ends with the celebration of Easter.

"The Lent is a journey of 40 days," explained vicar-general of the archdiocese of Karachi, Father Saleh Diego. "It has a beginning, Ash Wednesday, and an ending, Easter. Jesus had his own journey of 40 days, which prepared him well for his ministry and ultimately for his passion and resurrection."

Lenten season: Christian community marks Ash Wednesday

Talking about Ash Wednesday, he explained how the mark of cross of ash on the foreheads signifies humility and that the worth of anyone is no more than dust. "The ash symbolises that man is guilty and feeble and that everything including everyone has to return to ash one day," he said.

The ash is usually made of dried twigs and palm leaves, which is especially prepared to mark Ash Wednesday.

According to Father Diego, the Ash is a part of prayer service and starts with the morning mass in churches where a priest blesses all the devotees. "We ask the Lord to be merciful and kind to us that we are sinners and grace us to remain faithful throughout the Lenten journey in his passion," he said, while talking about a prayer that is going to be held today.

Christian group wants liquor sale suspended during Lent

Former special assistant to the chief minister for interfaith harmony, Anthony Naveed, told The Express Tribune that Ash Wednesday has symbolic importance for Catholics. Himself being a devoted Catholic, Naveed said he observes Ash Wednesday. "It is observed to strengthen faith and embark on a journey treaded [upon] by Jesus."

According to Father Diego, fasts are observed for either 24 hours or for 14 to 16 hours.