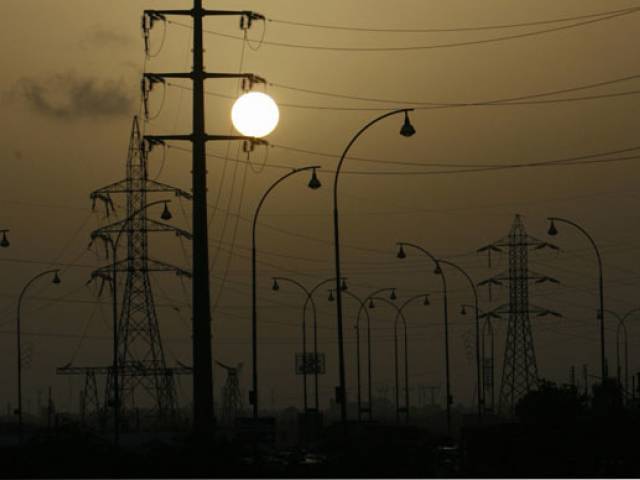 ---
ISLAMABAD: The National Electric Power Regulatory Authority (Nepra) has decided to reduce power tariff by Rs3.36 per unit on account of fuel adjustment for January 2017, adjusting for lower fuel prices in the international market.

However, agricultural and K-Electric consumers, along with those domestic households that consume less than 300 units per month, will not be granted the relief.

Power tariff cut by Rs3.6 per unit on fuel price adjustment

The Central Power Purchasing Agency (CPPA) had earlier asked Nepra to reduce the tariff by Rs1.62 per unit. Nepra's decision came after the monthly public hearing on Tuesday.

Due to the tariff cut, an amount of around Rs20 billion will be refunded to power consumers. The reduction in actual generation cost came mainly due to a dip in global oil prices.

The CPPA said that the actual generation cost was lower and hence, extra money collected from consumers needed to be refunded through adjustment in the next billing cycle.

In January, the CPPA reported that almost 48% of the power generated came through plants based on furnace oil, 13.5% through gas-based plants and 5.24% through diesel-based ones.

Fuel price adjustment: NEPRA slashes power tariff by Rs2.21 per unit

It was informed that furnace oil and diesel contributed more towards power generation than hydel resources due to the closure of canals during winter.

The CPPA informed that transmission and distribution losses stood at 3.8% which were higher compared to the benchmark set by the regulator.

Pending issues

The CPPA also pleaded to Nepra to adjust an amount of Rs10 billion pending since 2006. The regulator expressed concerns and asked why this amount had not recovered from the consumers earlier.

The Nepra chairman noted that the regulator would examine the issue from a legal point of view, deferring its decision.

Barring Karachi, electricity becomes cheaper by Rs2.6 per unit

During the announcement, it was revealed that Nepra would allow the recovery of Rs285 million on account of partial load correction.

The Nepra chairman also observed that a loss of Rs2.5 billion was occurring for not approving tariff of the Nandipur power plant. He noted that the power sector could not bear such a loss, and the CPPA has failed to take any corrective action.
COMMENTS
Comments are moderated and generally will be posted if they are on-topic and not abusive.
For more information, please see our Comments FAQ