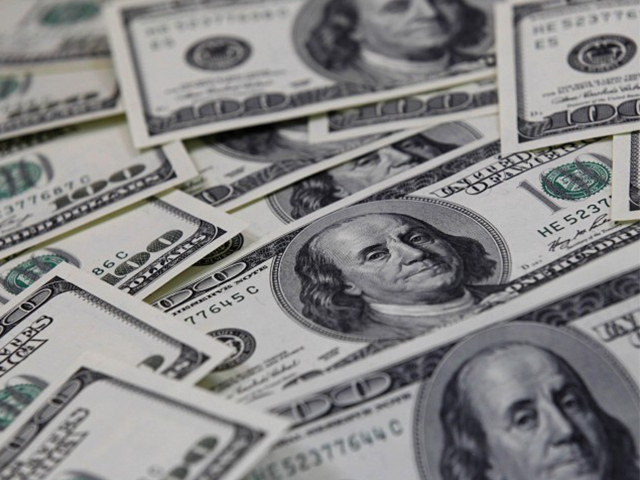 ---
There was a time when giving one's credit card information to an online portal was unheard of. People were mistrustful of these systems, preferring that a bank handle their hard earned cash.

Today, services like Android Pay and Apple Pay sync your account to your phone and make dealing with money a breeze.

Even trips to the ATM are reduced, because a variety of services like SMS alerts, emails and apps help you keep track of your money. It is a brave new world of money management and we are just getting started.




With the boom in "mobile money" and "mobile wallets," there are many services that have reduced transferring money to other accounts to just the click of a mouse (or touchpad or swipe).

But in Pakistan some of these services are hard to come by, because we are still in a transitionary phase from an industrial society to a tech-driven one.

Nevertheless, the prevalence of secure data systems and online money transfer services is making consumers rethink their approach to money. In recent years, some of these international money transfer services have found their way to the Pakistani market.

These services have also removed the hassle of running after a paper trail from one agent to another. Not only do you have to keep track of small slips of paper to prove you made a transfer and if it has been received, but you also have to pay hefty fees that throw all your calculations out of sync.

Not to mention these transactions only occur in working hours, which means you have to chalk out time in your busy schedule, and we all know how much we hate bank errands. Once the middleman has been removed, you have more freedom and flexibility to send money anytime, anywhere.

Here are all the ways you can make money transfers anywhere in the world.

Mobile transfers


Check which mobile services your money transfer website has partnered with in the recipient's country - then sending money is just a matter of filling in your information and pressing send.

Cash pickups from partner banks

If you feel there are too many steps involved or your technology is just not cooperating, you can opt to pick up your cash at any participating bank. Most major banks in Pakistan have now partnered with international money transfer services to provide this convenience.

Airtime top up

This is a way of saying Easy Load in abroad-speak. You can send money through your cell phone. Just make sure you type the correct number twice, because once the money is sent through this system, it cannot be retrieved.

Mobile Money

Mobile money is ushering in a new wave of sending and receiving money. It is a secure electronic account linked to a phone number, and is as simple as instant messaging. You don't need a bank account to use mobile money.

Plus with all your Smartphone's capabilities, you can keep track of your transactions with push notifications. The service also offers a range of benefits including paying utility bills, mobile top-up (all operators), loan repayments, online payments, and much more!

Apps




To make life easier, just download your money transfer service's app and all transactions become easy with just a single tap. What's more; once your information is fed into it, you don't have to fill it in all over again.

Things to remember:



Always have your information ready. Know what ABN, IBAN and SWIFT codes are before sending money anywhere in the world.


Upload all valid information, name, photo ID, passport. Rest assured that because of the secure data protection used by renowned services, your information is safe.


Know your country's rules and the recipient's country's rules regarding money transfers. It goes without saying that you cannot just send any amount.


COMMENTS (2)
Comments are moderated and generally will be posted if they are on-topic and not abusive.
For more information, please see our Comments FAQ