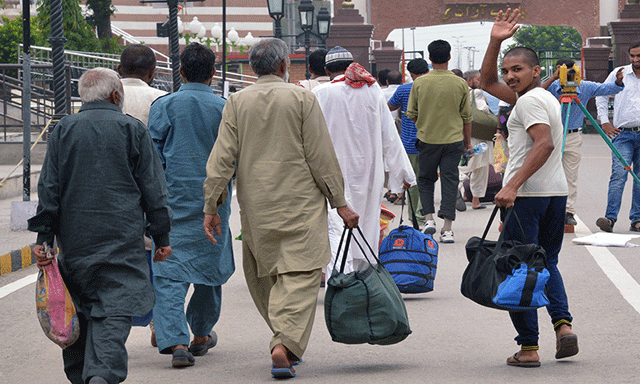 ---
NEW DELHI: India will release 39 Pakistani prisoners languishing in jails across the country as a goodwill gesture, Times of India reported on Tuesday.

The report said the prisoners include 21 Pakistanis who have served out their sentences in India and 18 fishermen.

"We have identified these prisoners and with Pakistan confirming their nationality, they will be released on March 1," an official told TOI.

The move comes in response to Islamabad's peace overtures. Over two months ago Pakistan released 217 Indian fishermen as part of a "goodwill gesture", taking the total number it has released to 447.

Pakistan returns Indian soldier who deserted post due to 'ill treatment of commanders'

Pakistan also handed over an Indian soldier, Chandu Babulal Chohan, to Indian authorities at the Wagah border on January 21. He was said to be captured by Pakistan Army along the Line of Control (LoC) near the disputed Kashmir valley.

Goodwill gesture: Pakistan springs 218 Indian fishermen out of jail

Pakistan's High Commissioner to India Abdul Basit had told TOI that Pakistan expected India to acknowledge Chohan's repatriation and release 33 Pakistan nationals who were in Indian jails despite having completed their sentence.

The release comes amid strained relations between India and Pakistan since a militant attack on an Indian Army camp in Jammu and Kashmir's Uri district.

This article originally appeared on the Times of India.
COMMENTS
Comments are moderated and generally will be posted if they are on-topic and not abusive.
For more information, please see our Comments FAQ