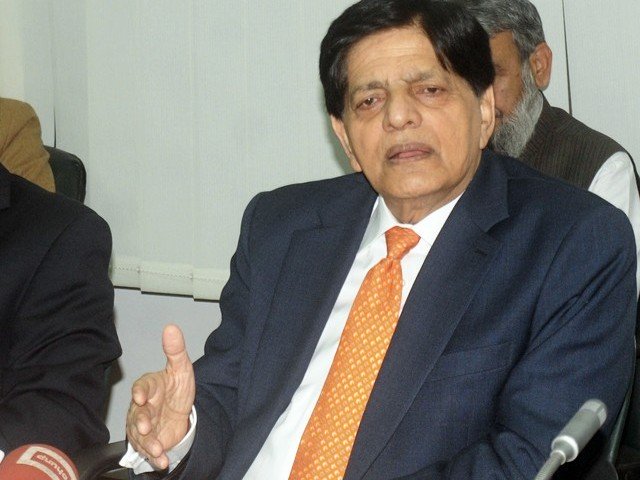 ---
ISLAMABAD: Even though Salman Farooqi is set to relinquish the post of federal ombudsman on Tuesday (today), it is not clear who will be replacing him since no actual summary has been submitted to the prime minister as yet.

While talking to The Express Tribune, an official in the Wafaqi Mohtasib said that as per law, Farooqi will probably have to continue as federal ombudsman until his replacement is announced.

According to the official, the contract of a majority of advisers to the federal ombudsman would also be coming to an end in March, the fate of whom lies in the hands of the new ombudsman who would decide whether to extend their contracts or not.

"It is expected that it may take four to five months to appoint a new federal ombudsman," said the official.

Resolving overseas Pakistanis' issues a priority: ombudsman

The official also said that powerful judges of apex and high courts and bureaucrats, close to PML-N, are jockeying for this position.

The office of Federal Ombudsman of Pakistan was created under the Establishment of the Office of Wafaqi Mohtasib (Ombudsman) Order, 1983. The purpose was to diagnose, investigate, redress and rectify any injustice done to a person through maladministration of a government agency.

In 2013, "The Federal Ombudsmen Institutional Reforms Act" was promulgated which gave enhanced powers to the ombudsmen and the investigation officers. Powers of a civil court with respect to temporary injunctions and implementations of recommendations, orders or decisions, were conferred upon the ombudsman.

Farooqui assumed charge of his office four years ago. He not only cleared the backlog of almost 75,000 cases within six months, but under his tenure the number of complaints increased to 70,000 per year which further rose up to 94,000 this year. He also introduced a swift complaint mechanism in which cases were decided within 15 days. He decided 324,000 cases in a period of three years.

Published in The Express Tribune, February 28th, 2017.
COMMENTS (3)
Comments are moderated and generally will be posted if they are on-topic and not abusive.
For more information, please see our Comments FAQ