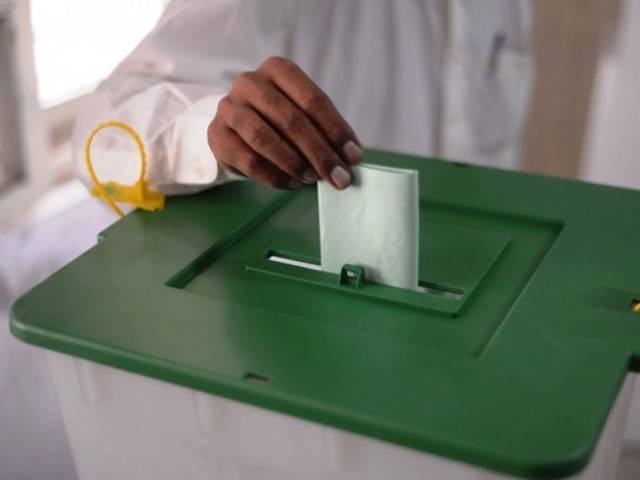 ---
ISLAMABAD: Short of senior cadre officers, the top polls supervisory body has notified appointments at three vacant posts of the provincial election commissioners (PECs), filling two of these key positions temporarily through junior officers.

The Election Commission of Pakistan (ECP) on Monday gave Sharifullah the temporary charge as the PEC Punjab while Pir Maqbool Ahmed was given temporary charge as the PEC Khyber Pakhtunkhwa (K-P).

The PEC is a grade-21 post. However, as the ECP is struggling to fill these key posts since retirement of three PECs earlier this month it has given temporary charge to the above two grade-20 officers for a period of three months. Sharifullah and Ahmed have already been serving as joint provincial election commissioners respectively in Punjab and the K-P.

Dead politicians still alive — on ECP list

The polls supervisory body also has appointed Naeem Majeed Jafar – currently working at its central secretariat as director general (DG) elections – as the new PEC for Balochistan. After his appointment, the important slot of DG elections has fallen vacant.

Jafar's deputy, the Additional Director General-Elections Muhammad Yousaf Khattak, is on the National Management Course meant for promotion to grade-21. It is also likely that Khattak will be appointed as the PEC K-P once he gets qualified for promotion to grade-21, sources said.

The ECP is also looking for a suitable candidate for appointment as the PEC for Punjab – the largest province in terms of population and number of seats in the National Assembly. Sources said the ECP had asked some senior officers to assume charge as the polls body head for Punjab but they declined.

ECP in the lurch sans provincial election commissioners

Prior to this notification for PECs' appointment, the ECP issued a clarification to the news report titled "ECP in the lurch sans Provincial Election Commissioner" published in The Express Tribune on Sunday. In its clarification, the ECP contradicted the information given in the story.

"The author has founded the story on the superficial information of the retirement of the PEC[s] but has not probed into the consequent happening of the post retirement scenario," it said in its clarification.

The ECP further claimed that it 'never' wrote any letter to Establishment Division to seek services of officers from other departments to fill the shortage of officers in its higher bureaucracy. In fact, many officers serving at the highest posts in the ECP were taken from other departments.

Published in The Express Tribune, February 28th, 2017.
COMMENTS
Comments are moderated and generally will be posted if they are on-topic and not abusive.
For more information, please see our Comments FAQ