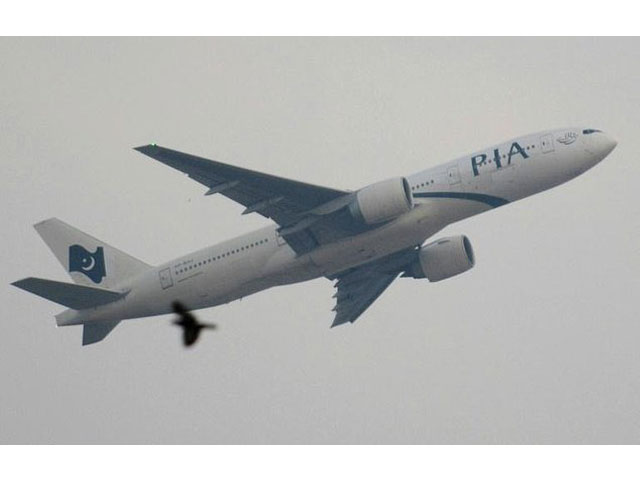 ---
KARACHI: The national flag carrier has suspended a pilot after reports emerged that he operated an overloaded flight from Karachi to Madina, with passengers forced to stand in the aisle for the whole flight.

Passengers with handwritten boarding cards scrambled for seats as the Boeing 777 taxied for takeoff on January 20. Although the plane had a seating alignment for 409 passengers, there were 416 on board the flight, PK-743, to Medina.

Capt Anwer Adil, who operated that flight, has been suspended for loading seven extra passengers on the three-hour long flight in violation of air safety regulations.

PIA denies passengers forced to stand during flight

"Capt Anwer Adil has been verbally informed about his suspension. An official notification may follow the verbal orders," a member of PIA's pilot body confirmed to The Express Tribune. The investigation will take between 30 and 90 days.

"A preliminary report should be on the table in 60 days," the Pakistan Airline Pilots Association's (Palpa) member added.

"He has been suspended to ensure he is immediately available to the investigators. He may be asked to resume flight operations on local destinations in a week, 10 days or a month," the Palpa member said.

He, however, will remain suspended on international routes till PIA, the Civil Aviation Authority (CAA) and other investigators concerned give him the go-ahead, the pilot added. "Travelling on long routes may cause him to become unavailable to investigators, who may want to summon him at any time," the PALPA member said.

"PALPA stands with its [suspended] pilot in the investigation, but if he is found guilty of the charges, the body would ask him to tender an apology," he said.

'Captain a political victim'

The Palpa member said this was not the first time that a flight flew with extra passengers.

"This is a normal practice. The extra passengers are accommodated on jump seats [non-revenue seats meant for airline staff]," he said. He said a plane with a capacity of 416 passengers may fly with up to 430 passengers.

PIA investigating security breach after 7 passengers forced to stand during flight

"It is impossible to imagine that the seven extra passengers had been flown without seats and while standing the whole time. It is an exaggeration." The member said, "He (Capt Adil) has become a political victim."

He said Adil was set to become flight operations director, but this issue has stopped him from getting the posting.

A family member of a former PIA staffer, however, noted the difficulty of even having to travel on a jump seat. "It is so uncomfortable. Why do airlines overbook if they don't have arrangements for [extra passengers]?"

Published in The Express Tribune, February 28th, 2017.
COMMENTS (1)
Comments are moderated and generally will be posted if they are on-topic and not abusive.
For more information, please see our Comments FAQ