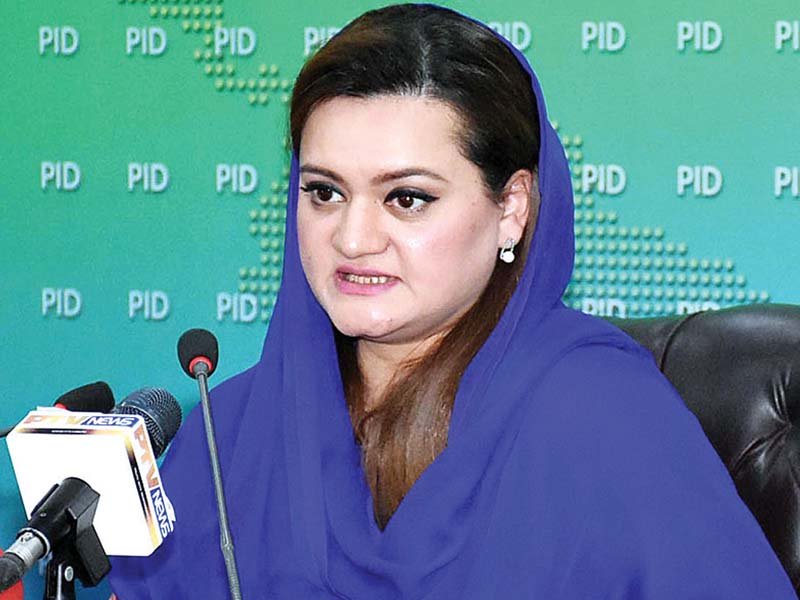 ---
ISLAMABAD: State Minister for Information Marriyum Aurangzeb on Monday came down hard on Imran Khan comparing him to Bal Thackeray saying, "Bal Thackeray of Pakistan should reflect on the best interest of Pakistan before issuing his statements, rather than promoting his vested interest aimed at pushing his personal political agenda.

Talking to various news channels, she said the decision to hold the Pakistan Super League (PSL) final in Pakistan has been taken after detailed deliberations and in consultation with all relevant authorities.

United In Grief: Marriyum denounces Charsadda blast 

Responding to recent statements issued by Imran Khan, the minister said that instead of criticising Punjab government and PSL for the sake of criticism, Imran should have been more forthcoming with resources and support from K-P.

Through his carelessness and selfish approach to matters of national importance, Imran Khan has yet again disappointed the nation and strengthened our enemies. She demanded that Imran should retract his statement.

She further said that the whole nation is celebrating the decision that demanded courage and resilience on part of the government as well as masses.

Commenting on Bilawal Bhutto, she said that Bilawal should channelise the patriotic leadership inherited by him from Benazir Bhutto rather than trying to use the politics of influencing and pressurising the Supreme Court through his statements.

'Serving the masses': Imran cannot compete with PM, says Marriyum

She further stated that the Supreme Court of Pakistan is an honorable institution committed to dispensing its verdicts based on principles of jurisprudence and rule of law and not on adolescent political rhetoric.

She concluded by saying that the decision of hosting the PSL final in Lahore is the manifestation of the successful operations conducted against the terrorists.

Published in The Express Tribune, February 28th, 2017.