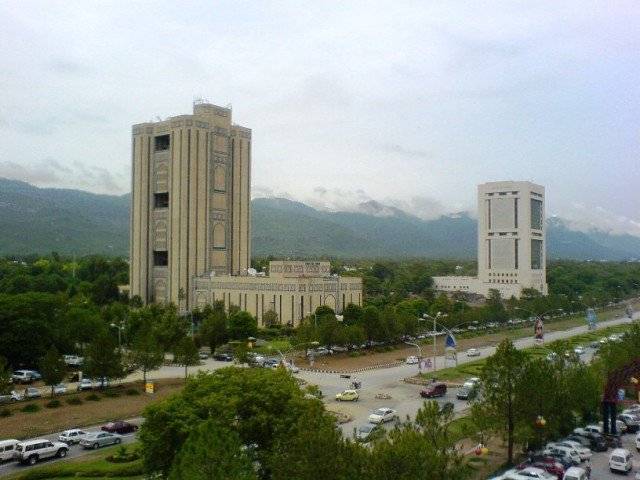 ---
ISLAMABAD: The district administrations have declared a local holiday in the twin cities of Islamabad and Rawalpindi for March 1, while a half holiday has been declared for February 28 for the Economic Cooperation Organisation (ECO) summit.

Meanwhile, the authorities have released a comprehensive security and traffic management plan for the summit, while Islamabad Police received hundreds of reinforcements from the Punjab.

Pakistan to host 13th ECO summit

According to near identical notifications issued by District Magistrate Captain (retired) Mushtaq Ahmed in Islamabad and Deputy Commissioner Talat Gondal in Rawalpindi, schools and offices will shut at 1pm on Tuesday afternoon owing to a half holiday in the twin cities.

All schools and offices will remain closed on Wednesday, March 1 as a full holiday has been declared. The steps were taken as part of security measures for the ECO summit which had been approved by the Ministry of Interior earlier in the day.

Security plan

Interior Minister Chuadhry Nisar Ali Khan approved the security plan for the summit.

During a high-level meeting of the Islamabad administration and police chaired by Nisar, it was decided that complete security would be provided to all foreign delegations and heads of state who would participating in the summit on March 1.

The administration also issued a traffic plan for the twin cities. According to the plan, the Kashmir Highway from Zero Point to Serena Chowk would remain closed for common traffic from the afternoon on February 28 (today) till late at night on March 1.

Traffic from Murree and Kashmir would be diverted to Zero Point on Kashmir Highway via Convention Centre, Faizabad. Similarly, traffic from Golra would be diverted to Faizabad from Zero Point.

Reinforcements

Meanwhile, the Islamabad Police received reinforcements from the Punjab police and other security agencies to perform security duties in the capital.

A police official said that 5,000 personnel from the Punjab Constabulary and 4,500 officials of Capital Police would be deployed to provide security for the summit.

Preparatory meeting: 13th ECO summit to open next month

Additionally, Rangers would assist police in maintaining peace and order in the capital during the high profile event.

The official added that around 2,500 personnel would be deployed for maintaining security at the summit venues, while the remaining officials would perform regular security duties.

Separately, an official of the Islamabad Capital Territory Administration told The Express Tribune that so far they had not granted permission for an Urs of Mumtaz Qadri, the self-confessed killer of former Punjab governor Salmaan Taseer, in Bhara Kahu. He added that talks were underway on the matter.

Vigilance committees

Separately, the Islamabad Police has activated vigilance committees in Islamabad to share important information and ensure alertness against anti-social elements in the city.

The committees were reactivated by SSP-Operations Sajid Kiani following directions from Nisar.

WITH ADDITIONAL INPUT FROM QADEER TANOLI

Published in The Express Tribune, February 28th, 2017.