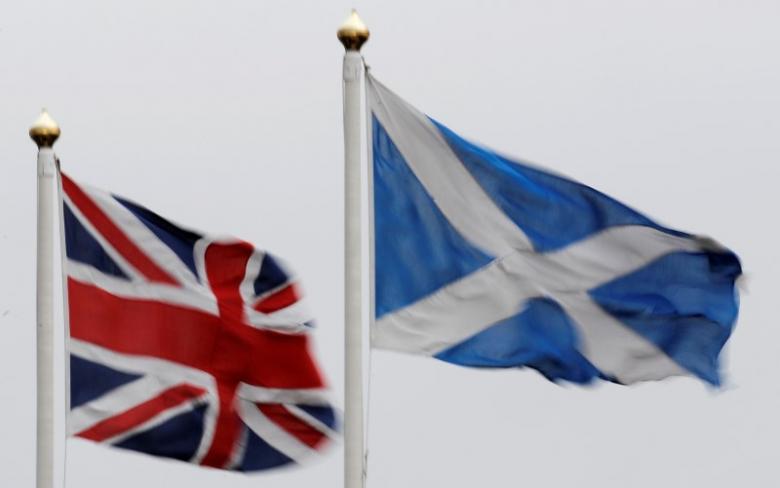 ---
LONDON: The threat of a new Scottish independence referendum is creating unnecessary uncertainty and division, a British government spokesman said on Monday, reiterating Prime Minister Theresa May's view that there was no need for another vote on the issue.

The comments came in response to media reports that Scottish nationalists were preparing to demand a fresh vote, possibly as early as next month to coincide with May's plan to formally trigger Britain's exit from the European Union.

"The question is not whether there could be a second referendum, it is whether there should be one -- and the clear answer to that is no," the spokesman said.

"The threat of one is creating unnecessary uncertainty and division."

Poll shows boost for Scottish independence

Scots rejected independence by a 10-point margin in a 2014 referendum, but the issue has resurfaced following the vote last June to leave the EU. Scottish voters overwhelmingly backed staying inside the bloc in the referendum, but Britain as a whole voted to leave.

The Times newspaper reported that May's government was preparing for Scotland to call a second referendum.

Sources told Reuters last week that the semi-autonomous Scottish government, which is run by the pro-independence Scottish National Party, was increasingly confident it could win a new independence vote.

"The decision to remain in the UK was made by the Scottish people in 2014 and all the evidence at the moment shows people in Scotland don't want another referendum," the British government spokesman said.