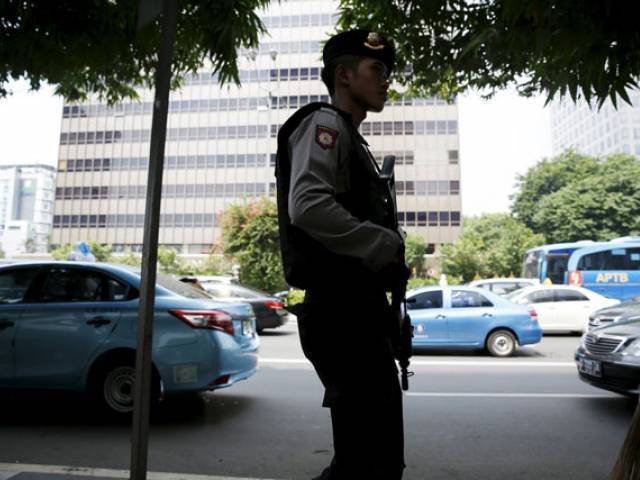 ---
BANDA ACEH, INDONESIA:

An Indonesian man collapsed while being publicly caned Monday for spending time with a woman who is not his wife in contravention of sharia laws in a Muslim part of the country.


Herizal bin Yunus, 27, fainted after being caned eight times in front of a crowd in Aceh, the only province of the world's most populous Muslim-majority country that imposes sharia law.

Officials carried him off stage after he collapsed during the punishment outside a mosque in the provincial capital Banda Aceh, which was carried out by an official dressed in an all-encompassing, hooded cloak.

Forbidden love: Valentine's Day ban for some in Indonesia

But once he came to, a doctor examined him and said he was in good health, and he was taken back up on stage to be flogged another 14 times. A local religious court had sentenced him to be caned a total of 22 times.

The man had broken sharia laws that forbid people in Aceh from spending time in close proximity with members of the opposite sex who are not their husband or wife.

He was one of eight people publicly caned on Monday for breaking the province's regulations.

Indonesian woman flogged for close proximity with a man

Public canings take place regularly in Aceh, and people can be punished for offences ranging from gambling, to drinking alcohol, to gay sex. However it is rare for someone to collapse.

Aceh, on Sumatra island, began implementing sharia law after being granted special autonomy in 2001, an attempt by the central government in Jakarta to quell a long-running separatist insurgency.

Sharia laws have been strengthened since the province struck a peace deal with Jakarta in 2005.