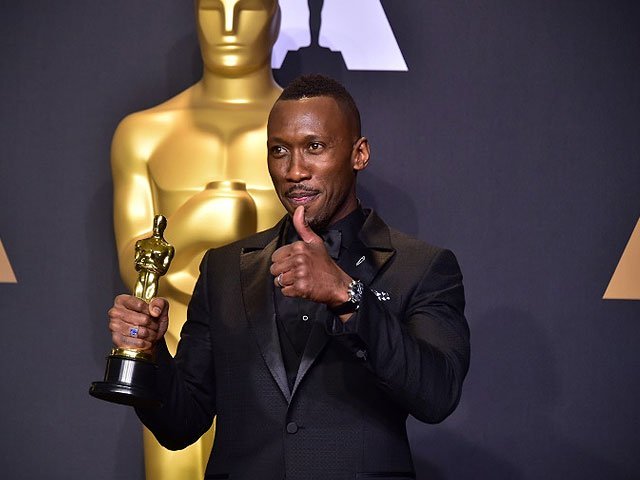 ---
Controversy arose in Pakistan after Mahershala Ali -- who won the best supporting actor Oscar on Sunday for his portrayal of a drug dealer in coming-of-age drama "Moonlight" -- was given the title of the first 'Muslim' film star to pick up a golden statuette.

Pakistan's Permanent Representative to the United Nations Maleeha Lodhi was forced to delete a congratulatory tweet when people on Twitter began pointing out that Mahershala Ali was an Ahmadi.

Moonlight' wins best picture after major Oscars gaffe

Article 260-3 of Pakistan's Constitution declares Ahmadis "non-Muslims". The amendment made this exclusion legally in that the phrase "for the purposes of the constitution or law" was used when rendering them non-Muslims.

The deleted tweet and Ali's Ahmadi religion immediately caught the attention of many on Twitter.


Pakistan's Ambassador to UN, Maleeha Lodhi first tweets then deletes the tweet just bcoz #MahershalaAli is an Ahmadi. pic.twitter.com/EwpxrQGiJN

— Ayesha Khan (@KhanAyesha23) February 27, 2017
The world's first Muslim actor to win an Oscar, Mahershala Ali, is an Ahmedi. Remember that, Pakistanis who want to claim his win.

— Bina Shah (@BinaShah) February 27, 2017
u r right, we do wanna claim his win, but our UN Ambasaddor Maleeha Lodhi doesnt wanna claim.

— Ayesha Khan (@KhanAyesha23) February 27, 2017
A minute silence for those Pakistani media outlets who played and then rolled back Mahershala Ali's Oscar win as "First Muslim Actor" pic.twitter.com/h5gMV61nTj

— Rabwah Times Urdu (@Rabwah) February 27, 2017
Muslims must understand this fact about #MahershalaAli's #Ahmadiyya Muslim identity and appreciate his strength even more! pic.twitter.com/Uyue27sysj

— Kashif Chaudhry (@KashifMD) February 27, 2017
Wonderful Mahershala Ali wins #Oscar. Sadly, many Muslims won't consider it their victory because he's from the persecuted Ahmadiyya sect

— Jerome Taylor (@JeromeTaylor) February 27, 2017


A first-time nominee, the 43-year-old actor saw off competition from Britain's Dev Patel, veteran US actors Jeff Bridges and Michael Shannon and newcomer Lucas Hedges, AFP reported.

Black actors triumph at very political Oscars

"I want to thank my teachers, my professors," Ali said. "One thing that they consistently told me... 'It's not about you. It's about these characters. You are a servant. You're in service to these stories and these characters'."

He thanked his fellow cast members — and his wife, who gave birth to their first child, a baby girl, just days earlier.

Oscars 2017: And the winners are...

Barry Jenkins's "Moonlight" tells the life story of a young African-American struggling to find his place as he grows up in a rough neighbourhood of Miami.

Muslims have won Oscars in various categories over the years — including Pakistani documentary filmmaker Sharmeen Obaid-Chinoy and feature director Asghar Farhadi — but none has taken a statuette for acting.

Ellen Burstyn, who won a best actress Oscar in 1975, has practised a blend of Sufism and other religions since her late 30s but has said she considers herself a "spirit open to the truth" rather than a Muslim.