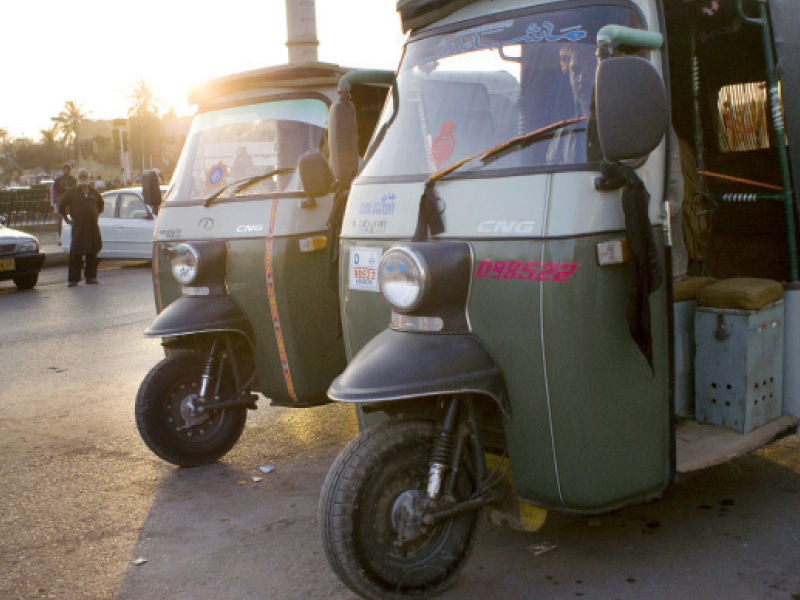 ---
LAHORE: The recent tussle between ride-hailing apps, provincial taxation departments and transport authorities over the use of private vehicles as commercial transport has successfully paved the way for creation of required legislation.

As the legislation process to incorporate ride-hailing apps under tax net entered its final stages; an advertising start-up has demanded provincial tax authorities to incorporate a clause to establish private vehicular advertising as an industry by removing additional advertising fee across the country.

Challenges for print media: APNS holds advertising roundtable

Currently, authorities charge advertising fee of Rs55,000 on every private vehicle, and there is a possibility that legislators may not put such vehicles under public category or may not give a special tax break, which could adversely affect advertisers trying to explore new avenues of advertising.

Ticket Kataao.com co-founder and chief executive officer Talha Zaheer said that the current legislation does not have a specific category for private vehicle advertising. "And if the government gives another tax break to these ride hailing companies in lieu of the novelty of their business model that employs private cars for commercial purposes, then the government could probably be deprived of generating a huge amount of taxes."

Zaheer added that we are on the cusp of an industry that, if allowed to flourish, could provide income to thousands of Pakistanis. "Such opportunities will bring a huge boom for entrepreneurship in Pakistan. It shows the government's willingness to accept and incorporate avenues of business that previously did not exist."

During the on-going legislation creation, declaring such vehicles as public or removing huge advertising fee on private vehicles can help this industry thrive manifolds, he added.

He further said that mass vehicular advertising currently adds nothing to the national exchequer. "But if one assumes there are 10,000 cars branded on the road each year, this will add approximately Rs960 million to the national exchequer in shape of general sales tax and if the public vehicular rate for advertising fee remains imposed, an additional Rs240 million will be added to the exchequer annually."

Ticket Kataao.com is a technology based startup in the advertising space that crowd sources private vehicles for advertising and employs a shared economy model to provide supplemental income to car owners.

Since the current legislation does not have a specific category for private cars, the relevant authorities places them in the float category wherein the advertising fee alone is Rs55,000 per vehicle.

Moreover, since private cars are mobile and liable to cross both district and provincial lines, this fee can only rise.

Conversely, the advertising fee applied on a public vehicle is calculated at Rs10-11 per square feet of coverage. A fully wrapped car would be liable to pay advertising fee of approximately Rs2,000.

Going from private to public entails a yearly payment of Rs1,500 as well as vetting of the vehicle and its owner or driver to ensure they are fit to operate in such a capacity.

Social media ads to hit $50 billion by 2019 - Zenith

Once a car qualifies for public classification, its number plates have to be changed to yellow instead of the regular white plates.

However, Zaheer said that if these vehicles remain in the private vehicle category, then this avenue cannot flourish as the additional advertising fee per vehicle for a private car as opposed to a metro cab is Rs53,000.

"This difference simply renders the mass scale vehicular advertising industry untenable for cars and deprives thousands of middle class citizens the opportunity to earn extra cash," Zaheer said.

This mass scale vehicular advertising industry has the potential to replace the precarious billboard industry when the Supreme Court has already banned billboards from Karachi.

"All we need is to categorise such private vehicles as public or apply the same per square charges for private vehicles and put this sector under a singular taxation rule that recognises private cars as separate entity throughout Pakistan," Zaheer added.

The writer is a staff correspondent

Published in The Express Tribune, February 27th, 2017.

Like Business on Facebook, follow @TribuneBiz on Twitter to stay informed and join in the conversation.
COMMENTS
Comments are moderated and generally will be posted if they are on-topic and not abusive.
For more information, please see our Comments FAQ