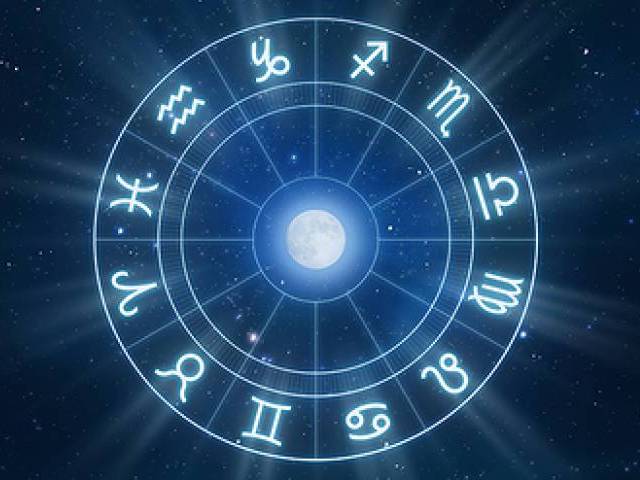 ---
Your Stars Today
Aries | March 20 – April 18


The dispute with one particular individual, indicated by the clash between your ruler Mars and the secretive Pluto, was very aggravating but, happily, it taught you a lot. So much, in fact, you're still rethinking certain arrangements you thought were organized one way but, as it happens, are very different indeed.

Taurus | April 19 – May 19




When the activities of others have little impact on you or your life, you'll simply ignore them. Yet now, certain of these are an increasing nuisance. The fact is, those involved are unlikely to pay the least bit of attention to your objections. Knowing that, you're better off leaving them to their own devices.

Gemini | May 20 – June 20




Now that your ruler Mercury has joined the Sun in accenting the structure of your life, you can finally begin discussing certain long delayed plans and decisions. Urgent as these seem, invest time in exploring your options. What you learn over the coming days could substantially alter your thinking.

Cancer | June 21 – July 21




The pace slows at every New Moon, and because the recent one was also an eclipse, you'll be thankful that you've time to review the changes it's triggered. While some are welcome, others are more puzzling, if not completely mystifying. Still, be patient. They'll prove instructive, though not right away.

Leo | July 22 – August 21




Only recently did you realise that, despite you having thought things through carefully, certain plans can't proceed as you hoped. While this may seem a setback, it's really a matter of rethinking your priorities in light of the current constantly changing circumstances. From this perspective, it's a bit of an adventure.

Virgo | August 22 – September 21




Between the recent eclipsed New Moon, which was in the intuitive Pisces, and your ruler Mercury's move there, all within the past few days, and life's more about your instincts than hard facts. Waste no time debating practicalities but, instead, base decisions on what you feel is best.

Libra | September 22 – October 22




Undoing arrangements when you're unsure what's next makes no sense to you. Yet events are giving you little choice. True, the shakeups you're dealing with are worrying, if not unsettling. Still, you're right to think that despite a bit of chaos, they're leading to breakthroughs as necessary as they are timely.

Scorpio | October 23 – November 21




Tempting as it is to figure out a way to get back at somebody who's been unkind or unfair recently, it's not worth the effort. Actually, you're better off forgiving them and forgetting about it entirely. That way, whatever form of justice they face will be dealt with by destiny itself.

Sagittarius | November 22 – December 20




Ordinarily you're the first to explore, then get involved in, new ideas. Yet recent developments are irritating you, mostly because decisions are entirely in the hands of others. You're not alone. In fact the sudden changes triggered by aspects involving your ruler Jupiter and the impatient Mars are disrupting everybody's life.

Capricorn | December 21 – January 18




Usually, when you take a view about a particular matter or make a decision, it will be based on considerable investigation and analysis. This, in turn, means you rarely need to rethink things. However, the events triggered by the recent eclipse are raising questions you really must look into, and in depth.

Aquarius | January 19 – February 17




When dealing with differences with others, as you will frequently over the coming couple of weeks, you'll usually find an approach that everybody's happy with. That done, the rest is easy. But now you'll need to stand up for yourself, and often in ways you dislike. The fact is, you've no choice.

Pisces | February 18 – March 19




Although it would be difficult to underestimate the influence of the recent Pisces eclipsed New Moon, and the wonderful fresh perspective it triggered, that's not all the excitement for your sign this week. Each day brings something new and wonderful and, even better, the stunning insights that accompany such brilliant planetary activity.

Published in The Express Tribune, February 27th, 2017.
COMMENTS
Comments are moderated and generally will be posted if they are on-topic and not abusive.
For more information, please see our Comments FAQ