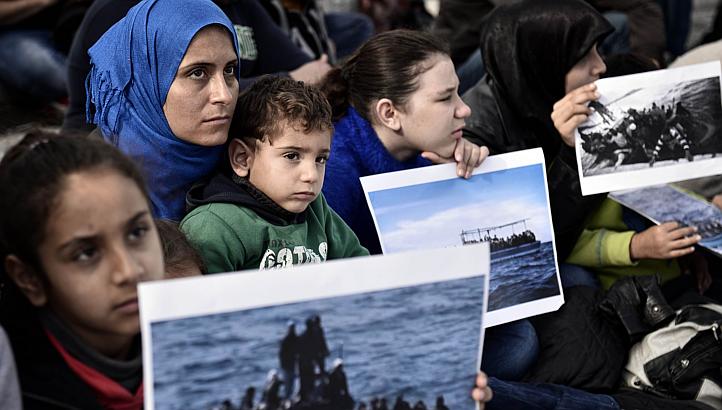 ---
MONTREAL: Most of the hundreds of people streaming over the US border into Canada in recent weeks are asylum-seekers, coming from Syria, Yemen, Turkey or Sudan, according to the United Nations' refugee point man in the country.

In an interview, Jean-Nicolas Beuze, the representative in Canada of the United Nations High Commissioner for Refugees (UNHCR), said it was too soon to know whether the cross-border flow of people is an uptick or signals a longer trend.

The UNHCR led a mission to the border at Lacolle, about 70km south of Montreal, and the surrounding area, where entire families have been trekking with suitcases and strollers along Roxham Road that connects to the United States.

One in four Canadians support temporary refugee ban

The UN mission was coordinated with the border police and the Royal Canadian Mounted Police.

For weeks, people have been braving bone-chilling cold to walk across the US border, trudging through snow-covered prairies in the dead of night to make a claim in Canada.

"These people are more refugees than migrants," he said. For the United Nations the term "migrant" designates someone who has freely chosen to leave their country of origin - unlike refugees who are driven from their homes.

"They are not necessarily coming to Canada to have a better life but simply because they risk persecution in their country of origin."

Illegal crossings have always existed, Beuze noted, and it remains unclear "if this phenomenon is growing significantly".

However, because of the hostile US political climate towards immigrants in general, and refugees in particular, following the election of President Donald Trump, it appears many are choosing to cross into Canada to demand asylum.

Canada to welcome 1,200 Yezidi refugees from Iraq

"People are afraid they will find themselves in the end in a situation where they wouldn't have access to a fair system," Beuze said.

According to the UN refugee official, the people encountered on the US-Canada border in recent days "are middle-to-upper class, well-educated, knowing what they were doing after having well-prepared their trip".

"Most of them were in transit in the United States, coming from their country of origin with, for various reasons, a valid visa for the United States," Beuze said.

Whether from Sudan, Syria, Turkey or Yemen, most are families and "above all people who had a good reason to leave their country with strong prospects of being recognised as refugees", he said.

Among the would-be refugees are men between 18 and 35 years old who are at risk of being called up to fight in their country of origin and "don't want to be enlisted by the regular army or by an armed opposition".

Thanks to information available online, almost all had "figured out themselves" how to seek asylum and did not necessarily need the help of a smuggler, he said.