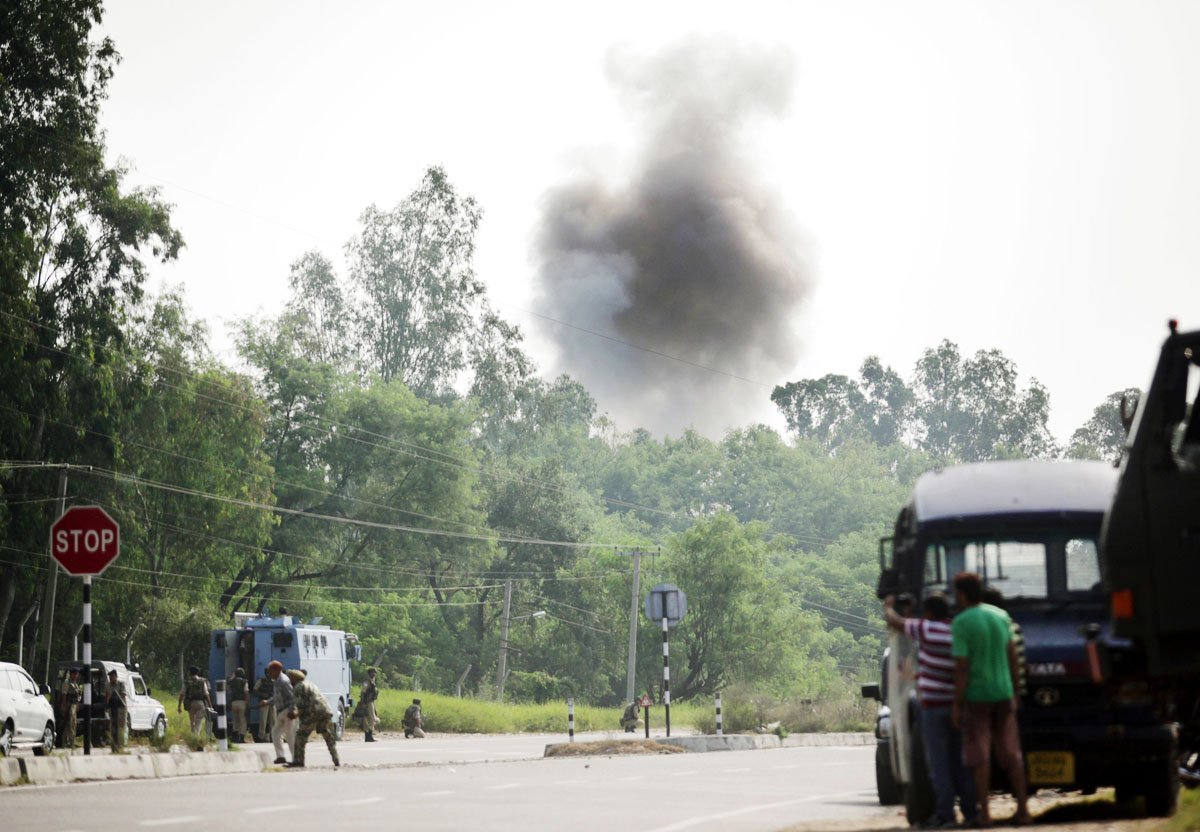 ---
India's National Investigative Agency (NIA) has decided to file a closure report after failing to find any evidence against two men from Azad Jammu & Kashmir (AJK) whom it accused of facilitating the Uri army base attack.

The decision also seriously undercuts New Delhi's claims of Pakistani involvement in the attack.

India's Ministry of External Affairs had earlier claimed to have "proof of the cross-border origins of Uri attacks", on September 18 last year, which left at least 18 soldiers dead. Days after the attack, the Indian foreign secretary had called Pakistani High Commissioner Abdul Basit to inform him about the arrest of two guides who allegedly helped four gunmen to infiltrate the country and later attack the Indian Army's brigade headquarters in Uri.


NIA to file a closure report in the case relating to guides of #UriTerrorAttack as it found no evidence against them: NIA sources pic.twitter.com/RNxXLNlLFg

— ANI (@ANI) February 26, 2017


"Faisal Hussain Awan and Ahsan Khursheed -- will be sent back as the charges framed against them could not be substantiated," India's newswire service ANI reported on Sunday.

Two Muzaffarabad guides facilitated Uri attack, claims India

The duo, which was apprehended just three days after the attack, will be handed over to Pakistan as part of a 'goodwill agreement' between Islamabad and New Delhi wherein Indian soldier Chandu Babulal Chohan, who deserted his post at Line of Control (LoC) due to personal grievances against his commanders, was handed over to Indian military officials at the Wagah border.

"Awan and Khursheed had, during their interrogation, disclosed that they were tasked by Jaish-e-Muhammad (JeM) commanders to facilitate the infiltration of a group of four JeM cadres who carried out the Uri Army camp attack," ANI quoted an NIA statement of September 27, 2016 as saying.

Kashmir has been divided between India and Pakistan since their independence from Britain in 1947. Both claim the territory in full and have fought two wars over the mountainous region. An armed rebellion that started in the region in 1989 has left tens of thousands, mostly civilians, dead.

Tensions in Indian-administered Kashmir were already high before the army base attack over the July 8, 2016 death of a popular militant leader, with nearly 90 people killed in clashes with security forces since then.