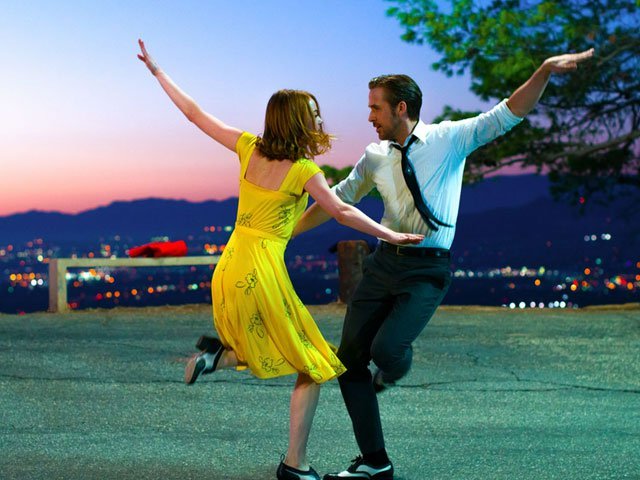 ---
As Academy Awards near, how many of the nominated movies have you watched?

With so many movies, and so little time, why not try and watch the one that is most compatible with your zodiac sign?

Thanks to ELLE's resident astrologers, the Saturn Sisters, here is a lowdown of which Oscars nominated movie to watch:

ARIES: ELLE

Oscar nomination: Actress in a Leading Role (Isabelle Huppert)

Being the warrior goddess yourself, you will not forget Isabelle Huppert's performance that easy and this is exactly why you need to watch this movie. The character Huppert plays in the movie is of an assaulted and brutally beaten woman but she refuses to let herself call that, showing immense strength, something an Aries can relate to.


TAURUS: CAPTAIN FANTASTIC

Oscar Nomination: Actor in a Leading Role (Viggo Mortensen)

Nature-loving Tauras will fall in love with this movie. Set in beautiful outdoor locations, the movie is about a family who live in the forest away from the corporations, relying on the nature to survive.


GEMINI: HIDDEN FIGURES

Oscar Nomination: Best Picture

Hidden Figures will relate to the intelligence of any Gemini. The movie is about three African American women who changed the world, while staying behind limelight. This biographical drama finally gives accounted ladies the recognition they earned as mathematical prodigies, glory they did not get at the time because of malice and racism in the separated South.


CANCER: MOONLIGHT

Oscar Nomination: Best Picture

Yes, it's clichéd. A cancer should watch this movie, partly because you are ruled by the moon itself, and majorly because the movie itself is brilliant!


LEO: LION

Oscar Nomination: Best Picture

Lion is about finding one's roots and loyalty, something a Leo is definitely familiar with. Dev Patel's powerful performance in the movie adds all the charm that is needed.

You should also watch this because, Lion=Leo. Get it?


VIRGO: FENCES

Oscar Nomination: Best Picture

The movie has been made to such perfection that even you, Virgo might find it difficult to find any fault, and that is definitely rare!

Denzel Washington gives his all in the movie and leaves hardly any room for criticism.


LIBRA: LA LA LAND

Oscar Nomination: Best Picture

Sweetness, light, and fun! La La Land is everything you are made of, Libra! Ryan Gosling and Emma Stone starrer might be the perfect movie for you, since romance and music is all you need!


SCORPIO: NOCTURNAL ANIMALS

Oscar Nomination: Actor in a Supporting Role (Michael Shannon)

This one is pretty accurate – because Nocturnal=Scorpio. But Nocturnal Animals is more than that – it's a tenacious emotional thriller that is set half in the 'real world' and half in a novel read by Susan Morrow (portrayed by Amy Adams).Tom Ford directorial is a modern-day film, which is Scorpio's favourite escape.


SAGITTARIUS: LOVING

Oscar Nomination: Actress in a Leading Role (Ruth Negga)

Set in 1967, Loving is a romantic drama when inter-race marriages were still illegal in the US, for real! The movie is also a movie about lasting love. The movie is about an interracial couple who filed a case for landmark rights in the Supreme Court. You will love the movie, Sagittarius, since your mission to change the world is highlighted prominently in the movie.


CAPRICORN: JACKIE

Oscar Nomination: Actress in a Leading Role (Natalie Portman)

Talk about women power! Jackie is the exact portrayal of how any Capricorn woman is. Strong, smart and determined!

Natalie Portman's plays her character extremely well, and you will definitely see yourself through her.


AQUARIUS: ARRIVAL

Oscar Nomination: Best Picture

Amy Adams stars as a polyglot who learns to translate the aliens' messages – decoding that what they want while understanding that it is what you want, Aquarius – a more humane world. This movie will remind you of what we're capable of when we're willing to cooperate.


PISCES: MANCHESTER BY THE SEA

Oscar Nomination: Best Picture

Pisces's most prominent trait is how emotional they are. Therefore, Manchester By The Sea is perfect for you! The movie is an ocean of emotions and feelings, exactly how you like it. Have a good, long, cry during this beautiful film set by the ocean – your astrological home – and surface washed clean of any depression.


So, which movie are you watching?

Have something to add in the story? Share it in the comments below.