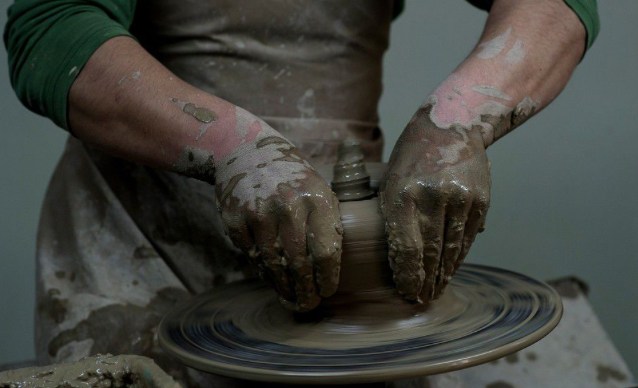 ---
LAHORE: Panellists took a look into the past and remembered the time journalist John Kipling, the father of famed author Rudyard Kipling, spent in Lahore from 1875 to 1893 to preserve traditional arts and crafts.

The session called John Lockwood Kipling and Punjab Arts and Crafts was graced by Lahore Biennale Foundation Executive Director Qudsia Rahim and Victoria and Albert Museum London Research Assistant Beth Wratislaw

Rahim and Wratislaw spoke about Kipling's journalistic career, his role as curator of the Lahore Museum and his time as principal of Mayo School of Arts, now called National College of Arts. He was a prolific patron of the arts, crafts and skill based-industry of India, mainly that of Lahore.

Week-long exhibition : Jimmy Engineer's drawings to be displayed in China

According to Wartislaw, Kipling championed the revival of hereditary arts, crafts and designs in Victorian India. "In a career spanning more than 30 years, based mostly in Bombay and Lahore, he created an appreciation for India's ancient arts and crafts through teaching, education reforms, international exhibitions, museum displays as well as his own art, designs and publications," she added.

Wratislaw said despite Kipling's contributions, some critics in London saw him as a positive figure of the British Raj rather than someone who helped postpone India's revolution by promoting a nostalgic vision of the subcontinent as a pre-industrialised and pre-urbanised nation of tradition-bound villages.

According to Rahim, the session was also being held to mark an ongoing exhibition at the Victoria and Albert Museum Porter Gallery in London.

Giving details, Wratislaw told the audience that the exhibition uncovers the history of V&A's collections through the life of Lockwood Kipling, who played a significant role in shaping the foundation's collection.

She said the highlights include paintings of the Indian section of the Great Exhibition, designs and illustrations for books and furniture designed for royal residences Bagshot Park and Osborne.

Group exhibition : Three artists paint violence, bigotry

Wratislaw said from London's point of view, Kipling was a social campaigner for the preservation of Indian crafts, a craftsman whose terracotta panels can still be seen on the exterior of the V&A. There are also illustration of books by his son; the renowned Rudyard Kipling.

According to Rahim, the exhibition is a conclusion of a collaborative research project which was started in 2013 by American historian Susan Weber and V&A Museum Word and Image Department Keeper Julius Bryant.

"Bryant and senior research fellow on the project Sandra Kemp, visited Lahore twice and went through Kipling's contribution to the Lahore Museum and NCA," Rahim said.

"In Lahore's local art circle, Kipling is almost romanticised as an iconic figure as his legacy and presence has affected us in many ways," she concluded. MARIAM SHAFQAT

Published in The Express Tribune, February 26th, 2017.
COMMENTS
Comments are moderated and generally will be posted if they are on-topic and not abusive.
For more information, please see our Comments FAQ