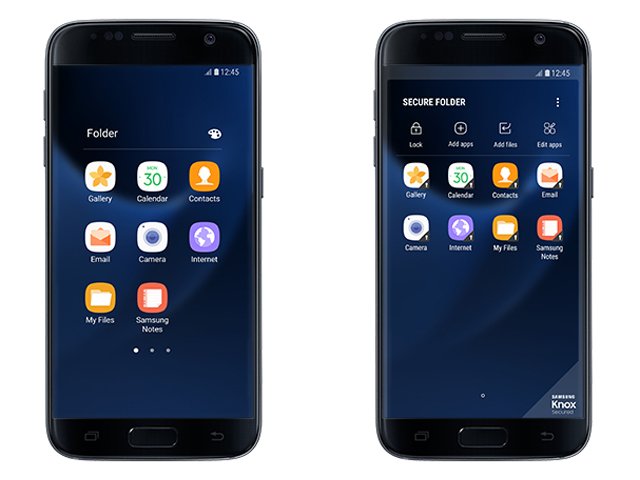 ---
Samsung has finally released a downloadable version of the Secure Folder app, a robust security solution that helps mobile users protect their valuable data and information.

Secure Folder, which was originally launched on the ill-fated Galaxy Note 7 and has since made its way to the international Galaxy A series, is now available for download on Galaxy S7 and S7 edge.

Samsung set to sell refurbished Note 7 in emerging markets

The app, using the defence-grade Samsung Knox security platform, serves as an encrypted location for Samsung users to store personal or sensitive notes, pictures, contacts, apps or documents.




However, currently Secure Folder is compatible with the Galaxy S7 and Galaxy S7 edge smartphones running Android Nougat 7.0 or later versions. Although the company plans to extend support to additional devices soon, no date has been given.

Apps and data moved to Secure Folder are sandboxed separately on the device and gain an additional layer of security and privacy, thus further protecting them from malicious attacks. Additionally, users are required to use an authentication method such as PIN, pattern, passcode or biometric verification such as fingerprint authentication to access and manage Secure Folder.

Is this what Samsung S8 looks like?

Secure Folder is especially handy for those who want to ensure that banking information or apps that store large amounts of personal data stay private when lending out their phones to friends, family members or colleagues.

For additional privacy, users can also customise their Secure Folder by changing its name and icon. It even allows users to hide the Secure Folder icon from their home screen altogether using Quick Panel.

https://www.youtube.com/watch?v=71Zk2b7IaLo