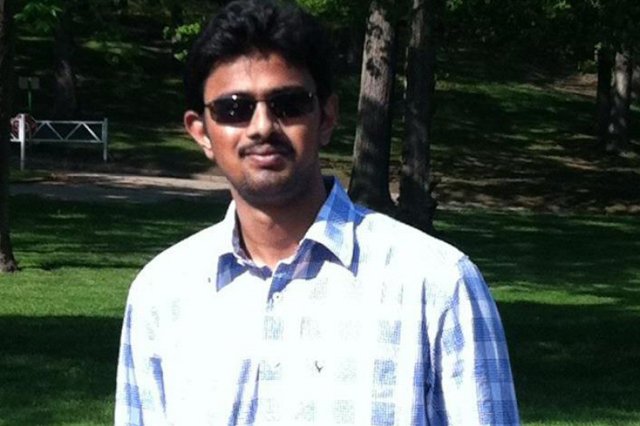 ---
A GoFundMe campaign is raising money for the family of an Indian-American engineer who was killed on Wednesday in an apparent hate crime in Kansas.

Adam Purinton, 51, was charged for shooting and killing Srinivas Kuchibhotla, 32, and wounding Alok Madasani, 32, in the Austins Bar and Grill in Olathe, Kansas.

Kansas man charged in shooting of two Indians in possible hate crime

At least one bystander told the Kansas City Star that the man shouted "get out of my country" before shooting the Indian men.




Kavipriya Muthuramalingam, a friend of Kuchibhotla's, set up the GoFundMe campaign Thursday to raise money for his family.






Speaking to

The Huffington Post

, he said "Srinu was a kindhearted, gentle, very compassionate human being. He was a brilliant, budding engineer who had a bright future ahead of him. Everywhere Srinu went, he only left a positive impression with his gentle and decent behavior. We are heartbroken, and things will never be the same. His wife and family are facing incredible grief."

The GoFundMe campaign raised way more than its goal of $150,000 in only a few hours. According to the page, the funds will go towards helping the deceased's family pay for funeral costs and other recovery expenses.
"This includes the very expensive process of carrying his mortal remains back to India, so his parents can say goodbye one last time to their beloved son," the page said.
This article originally appeared on The Huffington Post.