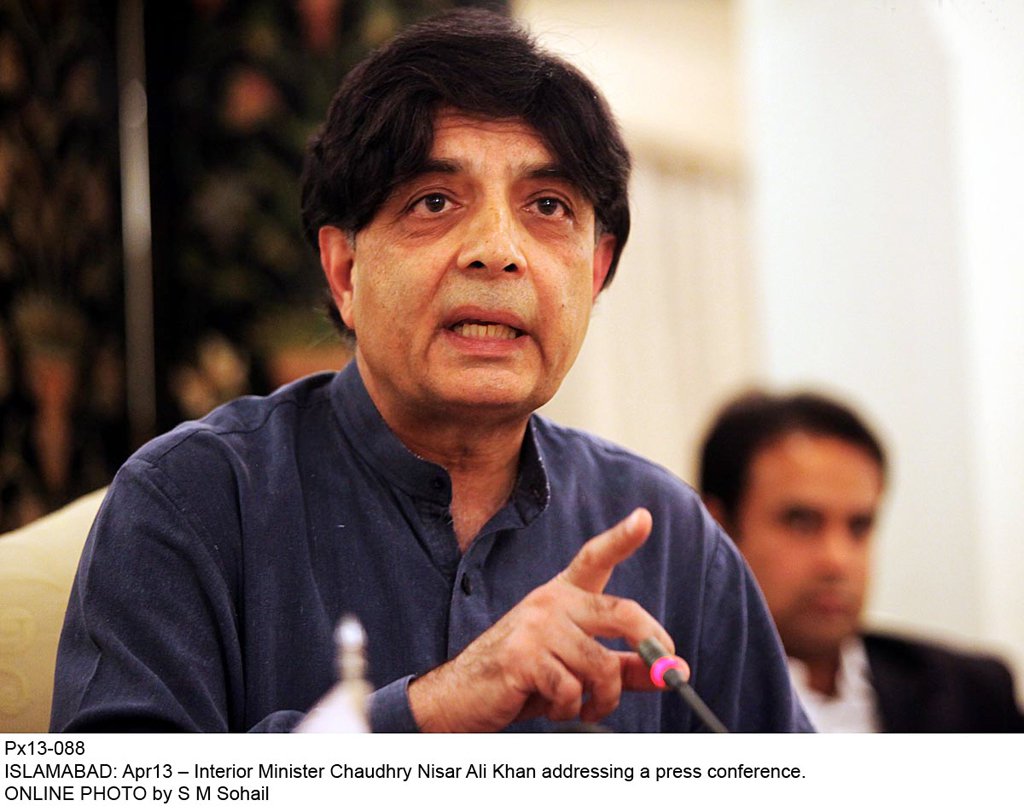 ---
Interior Minister Chaudhry Nisar Ali Khan on Saturday claimed that the number of blasts in Pakistan, along with terrorist activities, have declined since 2013.

Addressing the media in Islamabad, the interior minister said, "In June 2013, the average number of blasts in Pakistan were six to seven on a daily basis, which is over 2,000 blasts in a year."

Eight dead as mystery blast wrecks Lahore cafe

"However, three and a half years down the line, weeks pass away without any blasts, and for the first time in 10 years [since 2006], the number of blasts declined to below 1,000."

Referring to the recent terrorist activities in the country, Nisar said, "I am not saying that our actions have completely eliminated terrorism. But for the first time since 2013, action has been taken, as a result of which terrorist activities have declined drastically."

Media must portray a soft image

During the press conference, Nisar urged media organisations to show peace, and portray a soft image of the country so that people do not live in fear.

The press conference came days after a series of suicide bomb attacks ripped through the country, claiming more than 100 lives.

A deadly explosion wrecked the capital of Punjab on Thursday, less than a week after a suicide bomber killed 16 people – including two senior police officials – outside the Punjab Assembly. The blast tore through a shopping centre in the upscale Defence neighbourhood of Lahore, killing eight people and leaving 39 others injured.