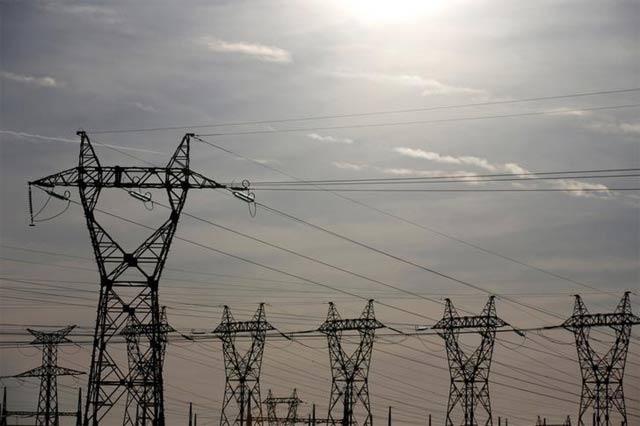 ---
PESHAWAR: The Peshawar Electric Supply Company (PESCO) is struggling to carry on projects initiated with the help of the United States Agency for International Development (USAID) under its power distribution programme.

The USAID had started replacing conductor cables in Peshawar district. The donor agency also provided 100 auto-rickshaws and 70 vans, specifically built to meet the utility's requirements.

USAID vows to continue to support people of Sindh

Moreover, the agency also worked on the utility's relations with its consumers, helping it reach its consumers.

"Most of the projects started by the USAID have been closed in 2015 when the agency stopped its funding," said an official of the utility requesting anonymity.

"We are now running the digital meter project which was initiated by the USAID because we can afford meters," said the official.

According to him, wires could not be replaced because of heavy cost.

"The new wire helps reducing the Kunda culture, but the wire is expensive because of which the government cannot continue the project.

According to official statistics, at least 70 percent areas of the Peshawar district had been replaced, but in other areas the rest are yet to be replaced.

Similarly, HESCO failed to maintain 100 rickshaws. Most of the rickshaws could be seen parked in front of an office of the utility.

The vans were now operational. "The rickshaws are too big to be moved in the city's narrow streets," said an employee of the utility.

Insiders maintained that all vans were operational "simply because the staff are using them for personal use while designs and colours of rickshaws were not suitable for doing personal duties of the staff.

A former USAID worker said that all of the programmes were meant for capacity-building and were time-specific.

Stressing the need for launching a public awareness campaign, he said that they would visit educational institutions for creating awareness on PESCO.

Pakistan-us knowledge corridor: Planning minister meets US officials 

Pesco spokesperson Shaukat Afzal denied project closures, saying that the company had been working on wire replacement, adding that all vehicles were in running condition.

"Few rickshaws need repairs, but most of them are operational," he said.

Published in The Express Tribune, February 25th, 2017.
COMMENTS (1)
Comments are moderated and generally will be posted if they are on-topic and not abusive.
For more information, please see our Comments FAQ