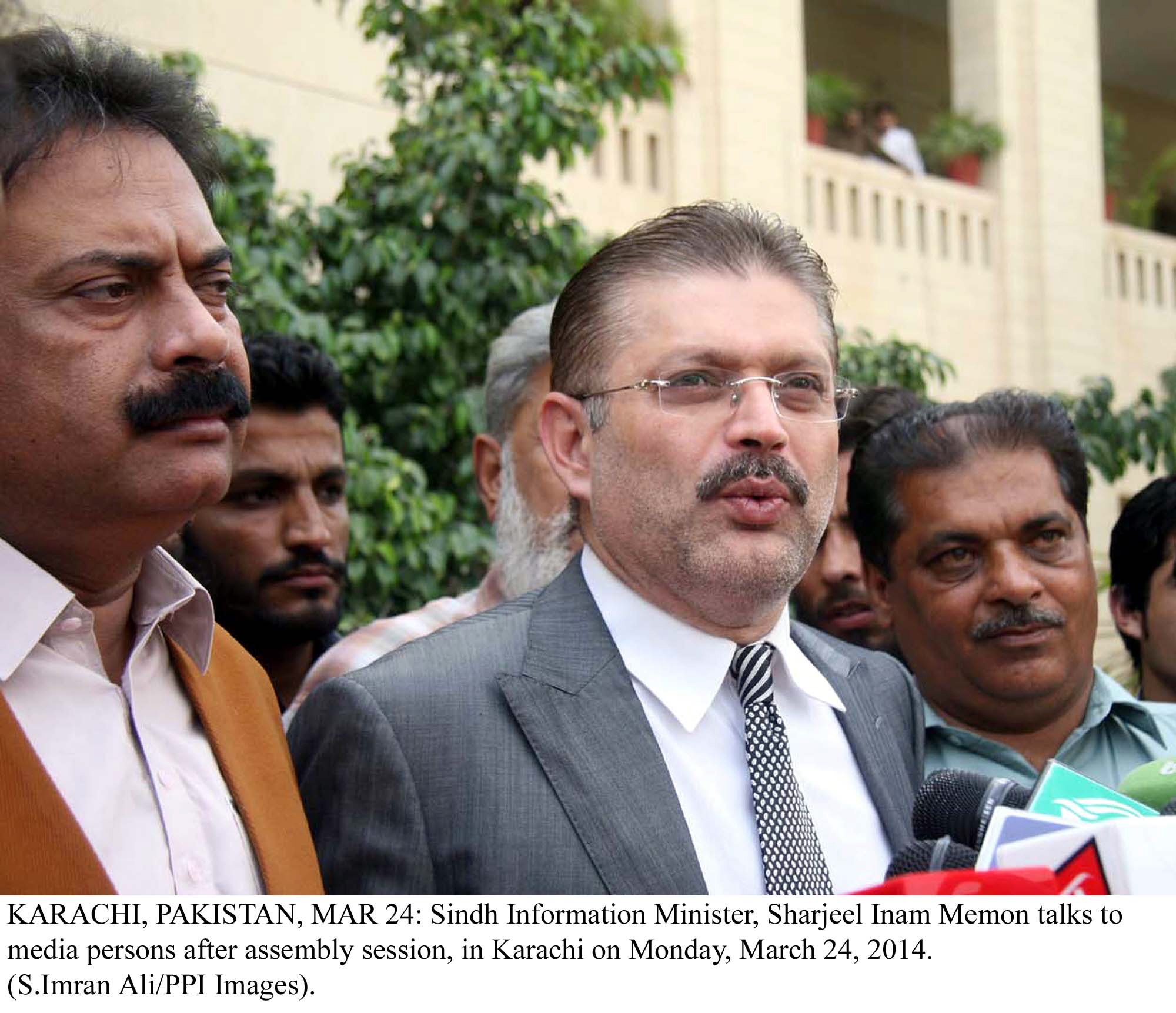 ---
KARACHI: The Sindh High Court (SHC) threw out on Friday an application filed by self-exiled Pakistan Peoples Party leader Sharjeel Inam Memon, seeking extension in protective bail granted to him in corruption and illegal land allotment cases.

Headed by Justice Syed Muhammad Farooq Shah, a two-judge bench observed that the interim bail granted to the petitioner could not be extended for an indefinite period.

Memon, the former provincial information minister, had failed to surrender before the accountability court in Karachi despite having been granted protective pre-arrest bail in November last year and repeated undertakings before the court to return to the country and surrender before the court.

Sharjeel Memon case: Advised bed rest, cannot come to court: lawyer

Advocate Faiz H Shah, who filed the plea on behalf of the Dubai-based petitioner, said the high court had extended his bail on different occasions and lately directed him to surrender before the trial court on February 8. However, the petitioner could not surrender to the trial court, saying he was being treated abroad and doctors had advised bed rest, maintained the lawyer, producing copies of the documents relating to the treatment.

He had pleaded to allow the application and grant a four-week bail extension to the petitioner to enable him to surrender before the court.

On Tuesday, the court had issued intimation notices to the National Accountability Bureau's (NAB) special prosecutor and deputy attorney-general to file their comments on the application.

Zardari again sets up camp office in Dubai

During Friday's proceedings, the NAB prosecutor opposed the request for the bail extension. Therefore, the bench dismissed the plea.

Case history

In November last year, the court had approved Memon's protective bail in separate cases relating to misappropriation of Rs3.2 billion in the government funds meant for running awareness campaigns in the media and alleged illegal adjustment and consolidation of hundreds of acres of land in favour of a private housing project.

Granting bail in sum of Rs2 million, the court had directed him to join trial proceedings before the accountability court, where NAB had filed a reference against him.

Sharjeel Memon's bail plea: Court extends bail once again

Memon had fled to London and then Dubai following a crackdown against corrupt officials and politicians in Sindh by NAB. Later, he obtained protective bail before arrest in the two references relating to misuse of official authority, misappropriation in the government advertisement funds and alleged illegal adjustment and consolidation of hundreds of acres of state land.
COMMENTS
Comments are moderated and generally will be posted if they are on-topic and not abusive.
For more information, please see our Comments FAQ